A look into large scale plastic recycling – An interview with Kevin Basham
Posted on 6th February 2018
Tags: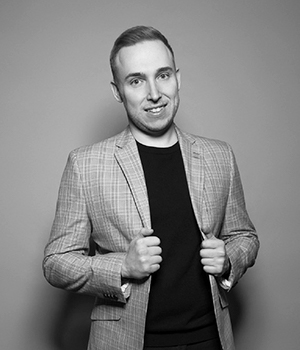 Kevin Basham
Kevin is a Director and co-founder of Plastic Expert, a specialist Plastic Recycling Company. They collect bulk volumes of plastic scrap which is then supplied to end users within the UK and throughout Europe.
Following our interview with Alison Watson on COYO and our short series of recyling & plastic articles. We talk to Kevin about what is being done to tackle our growing consumption of plastic.
– Recycling Is Essential, But What Do the Symbols Mean?
– Plastics – Resin Codes. What do they mean?
Q) What is Plastic Expert and what does the company do?
We're a specialist plastic recycling company and work with businesses all over the UK to help deliver both cost and environmental savings. The company has a bulk purchasing team who buy big volumes of plastic from waste management businesses, skip hire companies and recycling centres. We then supply this material to end users within the UK and Europe.
Plastic Expert also works directly with businesses in a whole raft of different sectors including manufacturers, retailers, wholesalers and other large producers of waste plastic and cardboard. Our expert team can provide waste audits to demonstrate where savings can be made, bulk collections of plastic and cardboard bales, and full environmental reporting to measure recycling rates.
In 2016 the company also opened its own recycling centre in Hampshire which operates as a bulking hub for all types of materials, including scrap uPVC window frames, rigid plastics such as HDPE and PP and various other packaging plastic such as LDPE.
Q) What were the reasons for setting up the company?
There were lots of reasons to start our business back in 2010, we saw a big opportunity to educate the waste management sector to separate specific plastic types and create a better product. Our ability to then provide the correct quality material to processing plants in bulk allowed us to create a unique supply chain.
Q) Since the launch of the company. How much plastic have you recycled? And has this amount increased?
When we started the company, there was just 2 of us! Only myself and my co-founder Russell, we were recycling around 100-200 tonnes per month of material initially. This has increased over the years and Plastic Expert now recycles over 1,100 tonnes per month on average, taking into account seasonal trends.
Q) How does plastic recycling work?
There is a myth that plastic recycling just happens when the waste item is placed into a container marked 'recycling'. This may of course happen, however, there's a process that the item needs to go through.
PROCESS:
Waste bin – collection vehicle – sorting – baling – material sold to a merchant/buyer – sold to processor – processor turns the item into a granule/pellet – material sold to a manufacturer.
Our aim is to try and reduce the amount of processes the item goes through, so where possible we like to move scrap materials directly to end processors.
Q) Does the process of recycling plastic consume a lot of energy?
This completely depends on each operation AND the process above. There is NO 'one size fits all' answer to this, as each factory will have different energy requirements and each vehicle will have its own power consumption levels. What we do know is, burning plastic for energy means that plastic is only used once. Whereas uPVC windows can be recycled 14- 20 times to make a range of different products.
Q) For our readers, how long does it take to get an item recycled back into circulation from the point of disposal?
It can take from 2 weeks to 2 months depending on how that particular item has been collected and the journey it goes through.
Q) What challenges have you found with large-scale plastic recycling?
The biggest challenges are:
Regular and consistent supplies
Stable prices, which help us plan our own business moving forward
Reliable end markets
Q) With the government's aim to ban all avoidable plastic within 25 years, how will Plastic Expert adapt to this?
We recycle many materials which are unavoidable, for example household items, window frames, construction plastics and essential packaging. We've also adapted and adjusted in response to the market's requirements and evolutions. Plastic Expert is also focusing on long-term tech solutions for recycling and carbon efficiencies. There are no shortage of problems for us to solve, which consequently presents business opportunities.
Q) With all our interviews we like to ask. Has Brexit affected Plastic Expert?
It'll no doubt make the market more unstable than it already is. Brexit might impact on our trade relationships with EU members, but that remains to be seen. The big impact could be on the future legislation laid down by UK government. Like always, we will move with the tide rather than against it. What we REALLY NEED is clear environmental direction from the government, and support for private businesses like ourselves who positively impact the planet.
Q) With both of these in mind, where do you see the recycling of plastic going in the future?
I see businesses becoming more aware of where their plastic ends up when it's thrown out. I'd also like to see more direct recycling opportunities where waste materials are used to make other items on a local basis or even by the company removing the waste. If we can get to a point where waste doesn't travel so far AND it's reused without going through a recycling facility it would help a lot.
---
2EA® are registered Low Carbon Energy Assessors, Consultants and ESOS Lead Assessors, offering both energy management and reduction services ranging from CCL/CHPQA Management to Energy Saving Opportunity Scheme (ESOS), ISO 50001 and Carbon Reduction Commitment (CRC) consultancy. For more information please contact us either by email to info@2ea.co.uk or by calling 01293 521 350.