Energy Savings Opportunity Scheme (ESOS) – Update September 2023
Posted on 29th September 2023
Tags: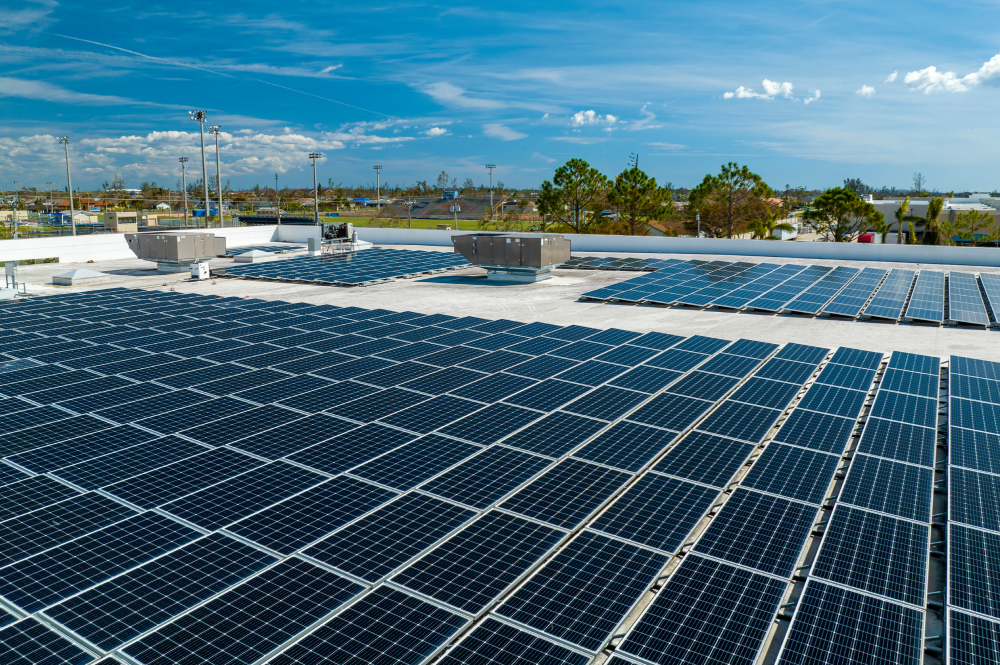 Phase 3 Qualification and Compliance
The qualification date for Phase 3 was the 31st December 2022with the compliance deadline extended from the 5th December 2023 to the 5th June 2024,to ensure there is reasonable time for participants to meet the new requirements and for assessors to carry out assessments.
The qualification thresholds and the qualification deadline have not changed. ESOS still applies to all organisations and their corporate groups that were classed as large undertakings on the 31st December 2022.
Qualifying organisations are any UK large undertaking that either:
Employs 250 or more people, or
Has an annual turnover in excess of £44 million and an annual balance sheet total in excess of £38 million
As well as any organisations that are part of a corporate group containing an undertaking that meets these criteria.
Where a corporate group participates in ESOS, unless otherwise agreed, the highest UK parent will act as a 'responsible undertaking' and be responsible for ensuring the group as a whole complies.
Businesses that meet the qualification thresholds set out for large undertakings should therefore calculate their Total Energy Consumption (TEC) across 12 consecutive months for the buildings, industrial processes and transport they are responsible for.
The TEC must include energy consumption on the 31st December 2022 and enable businesses to identify the Significant Energy Consumption (SEC) which will be required to be audited.
Once the new legislation comes into force, there will be a change to the de-minimis exemption so that participants' Significant Energy Consumption covers at least 95% of their Total Energy Consumption (as compared to 90% in Phase 2).
The graphic below summarises the decisions announced in the Government Response, and how they are proposed to be implemented in Phase 3 and 4, subject to Parliamentary scrutiny and timetable: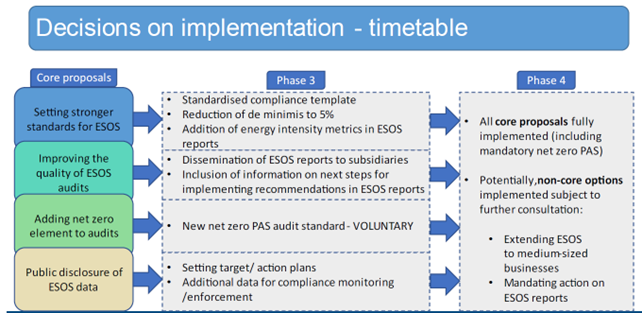 Participants are reminded that notifications cannot be submitted until the Phase 3 requirements have been finalised in legislation and the updated IT system, which is currently being developed, has been appropriately tested.
The system is likely to be in place by the end of 2023 and will be made available in time to enable participants to meet notification requirements ahead of the extended compliance deadline.
Notification Template
A table is provided in Annex A, setting out the information that will need to be notified to comply with the expected Phase 3 requirements, subject to Parliamentary approval of the legislation.
Any specified format for providing the information in the table will be finalised and published once the new ESOS regulations are laid and details will be provided on how to submit the notification on the new digital service currently under development.