Extreme Weather – Heatwaves
Posted on 12th December 2017
Tags: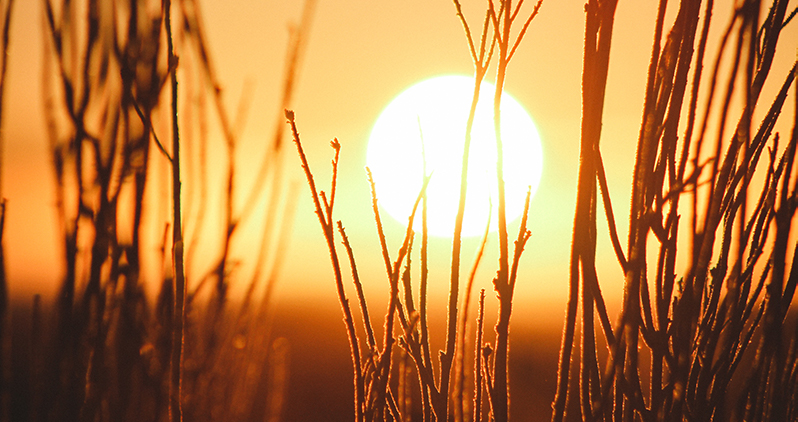 Not only have we seen the rise of wildfires and hurricanes over the years, especially during 2017, but we have also seen the rise in heatwaves. This increase does not come as too much of a surprise as Global temperatures continue to rise.
What Is a Heatwave?
A heatwave is declared once a region experiences higher temperatures than usual for five or more consecutive days. In order to work out the expected temperature for each season, researchers refer back to previous temperatures from the last thirty years or so. This is not only effective in finding patterns and trends within global temperatures, but it also helps identify when a heatwave is about to commence.
How Is It Formed?
Heatwaves typically form during the summer season as air pressures rise. High pressure systems are slow moving and can persist over one area for a prolonged period of time. Each heatwave can differ as some are high humidity, while others do not experience humidity whatsoever.
Classification
Just like tornadoes, heatwaves can be classified into different levels to determine its severity:
| Watch Alert Levels | What It Means |
| --- | --- |
| Level 1 | The minimum alert which is in place each year between the months of June to September. |
| Level 2 | Issued once temperatures get close to expected threshold. |
| Level 3 | Issued once the threshold is exceeded. |
| Level 4 | Issued once a prolonged heat spell is deemed severe. |
Health Implications
High temperatures can have a wide range of health implications on the human body. The most common implications to arise during a heatwave are:
Deyhdration
If you do not get enough fluids into your system during a heatwave your body's water content will decrease causing symptoms such as dry mouth, tiredness or feeling light headed and drowsy. Therefore, it is highly important to stay hydrated and drink plenty of fluids.
Heat Stroke
Heatstroke is another common health implication caused by heatwaves. This occurs as a result of body temperatures rising and not being able to cool off. There are many symptoms of heat stroke, including headache, dizziness, muscle weakness and red, hot and dry skin.
Sunburn
Sunburn occurs as a result of intense UV rays. Most cases of sunburn are minor and can be treated with creams or cooling of the skin. However, sunburn increases the likelihood of more severe implications such as skin cancer.
Most of the health implications caused by heatwaves can be treated quickly, but prolonged or intense symptoms can put strain on the heart, brain, liver, kidneys and lungs which could potentially become fatal.
Who Is Most at Risk During a Heatwave?
While anyone in the region of a heatwave becomes at risk of developing health implications, babies, children, the elderly, animals and those who work outdoors have a higher chance of developing health implications due to their size, health and longevity of sun exposure.
How Can We Limit The Likelihood of Heatwaves?
In order to limit the likelihood of heatwaves, we must take action and implement innovative ways to reverse the negative effects of climate change and lower global temperatures.