Extreme Weather – Wildfires
Posted on 31st October 2017
Tags: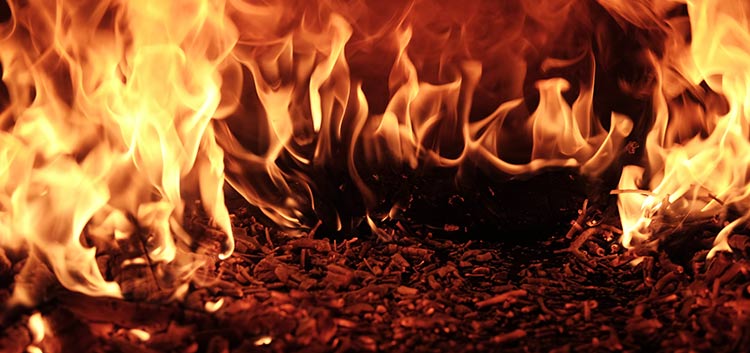 The negative effects of climate change become more obvious and drastic by the year. Climate change does not only increase global temperatures, but it also plays a huge role in weather extremes and natural disasters such as wildfires.
Wildfires are severely dangerous for both civilians and the environment, and they are becoming more common and damaging by the day. Wildfires occur in many different countries right across the globe, but most recently have torn through parts of the United States, Canada and Portugal.
United States
California
California has been victim to many wildfires over the years, but recently even more severe fires have broken out. Earlier this month, many wildfires occurred throughout California, particularly in both Los Angeles and San Francisco.
Los Angeles
In northeast Los Angeles hundreds of firefighters were sent to tackle a blaze that took the lives of over 30 people and left many homeless. Multiple air tankers were also sent out to tackle the fire, which took days to contain, with evacuations displacing more and more people from their homes.
San Francisco
Not only did wildfires drastically affect LA, north San Francisco also became victim to naturally occurring fires. In total, 16 major wildfires broke out in just one weekend and it took 10,000 firefighters and 13 air tankers to try and contain the blaze. [1]
The damage left from these wildfires was catastrophic; wineries were destroyed, homes were unsavable, many lives were taken and over 200,000 acres of land and natural habitats was destroyed.
Montana
Wildfires broke out in Montana as a result of drought conditions and were exacerbated by the early onset of the fire season. As a result of the fire season beginning a month earlier than usual, 21 large fires broke out and consumed over 400,000 acres of land. Around half of that damage was caused by just two of those fires alone which consumed more than 100,000 acres each.
Fortunately on the 18th September snow and rain started to fall which significantly slowed down most of the fires, although some areas were still forced to carry out evacuations.[2]
Canada
British Columbia
Back in July 2017, 56 wildfires broke out in British Columbia, Canada which rose to 158 by September as a result of lightning strikes. These fires were so significant that it is now down in history as the total largest area to burn in one fire season, with the largest number of evacuations. As well as this, 2017's fire season saw one of the largest ever single fires to break out in British Columbia.
Portugal
Finally we move on to Europe where deadly wildfires broke out in Portugal. Schools and homes were evacuated, the water supply in many homes was cut off and over 50 deaths were announced. As well as this, a fire tornado was seen in amongst cloudy smoke of the burning hills.
The fires broke out as a result of a dry thunderstorm which took almost 2,000 firefighters to control. Italy, France, Spain and Morocco also deployed their own firefighters and water bomber canadairs to help extinguish the flames.
Are Wildfires Likely to Become More Extreme?
If action is not taken to reverse the negative effects of climate change, it is highly likely that weather extremes will only get worse and more common. Not only does climate change increase global temperatures, but it also enhances weather extremes and natural disasters. Most wildfires start as a result of dry conditions and drought, so it is, therefore, of utmost importance that we take action before it is too late.
---
Sources: [1] express.co.uk, [2] Wikipedia, [3] Wikipedia, [4] Wikipedia
2EA® are registered Low Carbon Energy Assessors, Consultants and ESOS Lead Assessors, offering both energy management and reduction services ranging from CCL/CHPQA Management to Energy Saving Opportunity Scheme (ESOS) and Carbon Reduction Commitment (CRC) consultancy.
For more information, please contact us either by email to info@2ea.co.uk or by calling 01293 521 350.