Luxury Bahia Principe Sian Ka'an – Managing Energy & Sustainability in the Heat
Posted on 23rd June 2016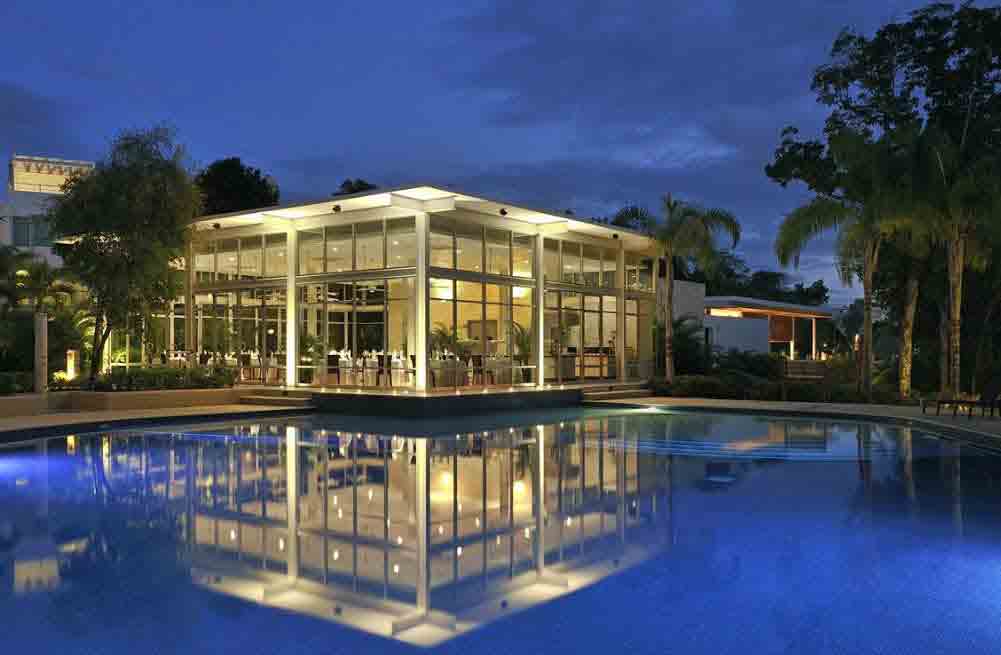 The Luxury Bahia Principe Sian Ka'an Don Pablo Collection is an adults only all-inclusive holiday resort. The Luxury Bahia Principe Sian Ka'an Don Pablo Collection, and other Bahia Principe resorts around it, are situated in Mexico on the Riviera Maya, 66 miles (109 km) south of Cancun, along the coast.
The Luxury Bahia Principe Sian Ka'an Don Pablo Collection is surrounded by a surprising 1.1 million square metres of tropical forest and has its own sandy beaches not too far away. Bahia Principe Hotels & Resorts are owned by Grupo Pinero – one of the largest companies in the Spanish tourism sector, operating in over thirty countries with a range of Two, Three, Four and Five star hotels.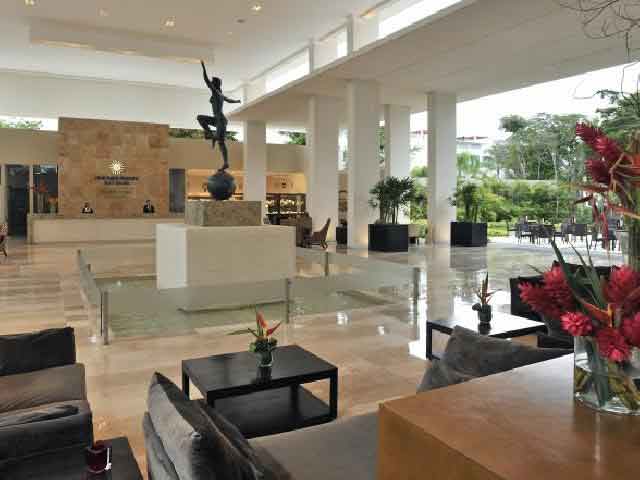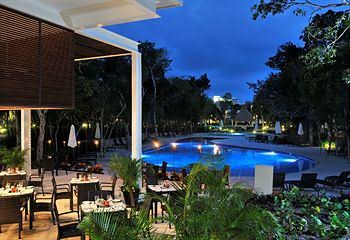 2EA® recently had the opportunity to stay at The Luxury Bahia Principe Sian Ka'an Don Pablo Collection for two weeks. While we were there we found the hotels environmental sustainability and energy management very impressive. So, we took the opportunity to sit down with the hotel Director and the marketing department to find out more about how they manage a resort in such a delicate eco system.
Q) Do you have an environmental or sustainability programmes?
Yes, our first and most important is our Bahia Principe Ecological Foundation (Eco-Bahia). This was approved by our parent company, Grupo Pinero, in 1999. The foundation is an umbrella for the various work we do around the resort. For example, the Foundation provides technical and logistical monitoring and evaluation to support the resorts on waste management activities – including staff education that focuses on legal compliances, security, and accident prevention and recycling of wide range of materials. We also try to ensure we return packaging to suppliers.
Q) How do you manage and conserve energy within the hotel and resorts?
All our Bahia Principe Riviera Maya resorts have reduced their energy use by installing in-room air conditioning – which has an automatic switch off, low energy light bulbs and by making use of light sensors with timers in specific areas.
The hotel also oversees the periodical maintenance of all energy installations and promotes the use of natural daylight and shading.
Q) Do you monitor and set targets to reduce energy consumption within your resorts?
Yes. Our resorts keep monthly records about energy use and water consumption is monitored daily.
Q) Have you noticed any trends or savings in the data you have collected?
With our resort being built in recent years and our guest numbers increasing year on year, some demands increase higher than others on occasion.
However, we are glad to say that over the last two years, up to May 2016, through monitoring, targeting and staff/guest engagement we have noticed we are continually reducing our energy demands.
Q) How do you engage and train staff about your environmental programmes and the foundation itself?
The Foundation offers environmental programmes to new employees, talks and workshops to staff members in various departments. These focus on compliance with federal and state regulations, the reduction of waste, material reuse and recycling, saving of water and energy, and proven environmental practices that help conserve our eco system.
In addition to the environmental awareness and education activities incorporated into the Foundations protection programmes, staff members offer a wide range of age appropriate lectures and hands on educational activities for all levels of students in the local surrounding towns.
To reach a wider audience, the Foundation also supports annual public festivals and clean up events, such as Earth Day, International Water Day and the local Marine Turtle Festival.
Q) How do you engage your guests about environmental programmes at the resorts?
Our Bahia Principe Riviera Maya Resorts try to involve guests in our sustainability activities. We try to promote sensitivity to the threats facing our local ecosystems and cooperation with hotel water and energy saving practices.
We encourage them to recycle whilst they are staying at the resorts. We also organise different events to commemorate environmental days.
In all rooms we invite guests to reuse towel and linen service to help save on water. We also serve local food and provide information on local customs, heritage sites/places of cultural interest and places to buy locally-made goods or souvenirs.
On different areas of the resort, we inform them about protected areas and local flora and fauna, either within the property or in Riviera Maya.
We strongly believe that in tourism business we have to care about sustainability and contribute to the protection of unique natural and cultural characteristics of the resorts.
Q) Does Bahia Principe Resorts re-invest into the local area?
The Foundation serves as a vehicle for the Bahia Principe Riviera Maya Resorts' charitable assistance to the communities where most employees live. Contributions include, but are not limited to: school supplies for the children of very low income families, including clothing uniforms; cloth goods and food according to specific needs of community groups.
Q) How do you ensure the eco system around the resort is protected?
The Foundation which started in 1999 is to protect the natural environment, its biodiversity and cultural heritage in harmony with the sustainable use of natural resources. Since then Eco-Bahia has developed a wider range of integrated projects and services, including direct management of environmental protection programmes, the delivery of environmental education to diverse audiences and the provisions of technical and logistical assistance to Bahia.
When it comes to protecting the wildlife around the resorts we have introduced the following:
Marine Turtle Protection
Coastal Forest Conservation and Reforestation
Coral Reef Reforestation
Wildlife Protection
For more information about the Bahia Principe Sian Ka'an visit the Bahia Principe Sian Ka'an Website.
2EA® are registered Low Carbon Energy Assessors, Consultants and ESOS Lead Assessors, offering both energy management and reduction services ranging from CCL/CHPQA Management to Energy Saving Opportunity Scheme (ESOS) and Carbon Reduction Commitment (CRC) consultancy. For more information please contact us either by email to info@2ea.co.uk or by calling 01293 521 350.