Row Row Row Your Electric Boat
Posted on 13th November 2023
Tags: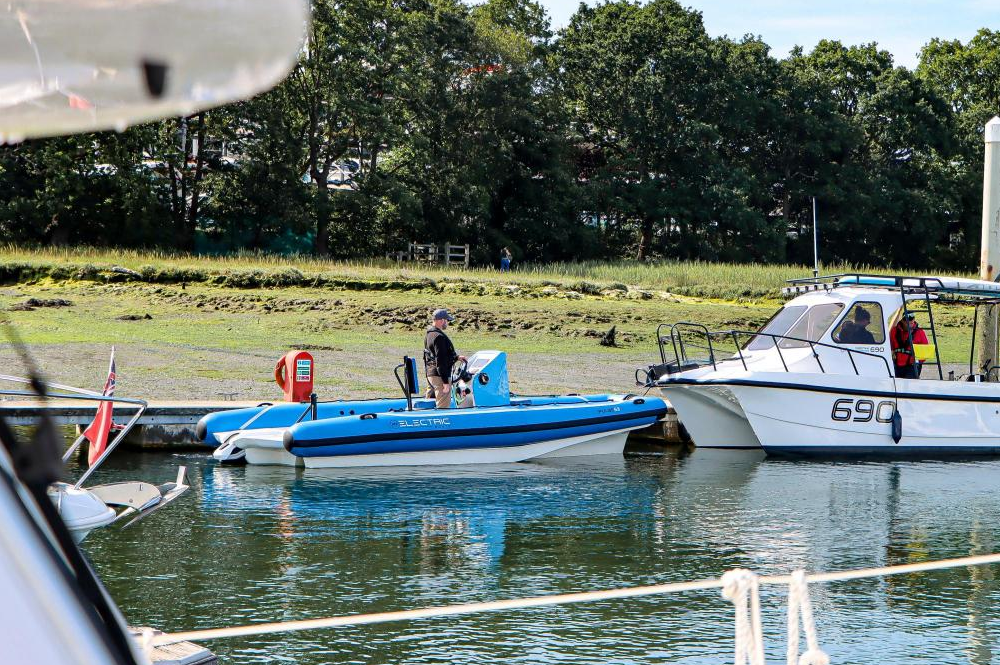 Shipping accounts for 3% of global Greenhouse Gas (GHG) emissions. 15 of the biggest ocean faring ships emit more of the noxious oxides of both nitrogen and sulphur than all the cars in the world. The International Maritime Organisation announced that 170 of its members had agreed to reduce carbon emissions from shipping to no more than half of 2008 levels by 2050.
Back home, London is doing its part. The Port of London Authority (PLA) produces their Adaptation Reporting Power (ARP) reports. The latest report reviews the climate crisis on their operations and revises current actions to adapt to and mitigate climate change. Alongside this, they have also published their Emission Reduction Roadmap for Inland Shipping on the Tidal Thames report. With the Thames being the biggest inland waterway in the UK carrying 60%of all goods, the PLA expects:
that by 2025 all vessels operating in UK waters, are maximising the use of energy efficiency options, and zero emission commercial vessels are in operation. All new vessels being ordered for use in UK waters are being designed with zero emission propulsion capability. By 2030, low or zero emission marine fuel bunkering options are expected to be readily available across the UK.
The latest edition to the Thames comes from the Zero Emission Vessels and Infrastructure (ZEVI) competition run by the UK Shipping Office for Reducing Emissions (UK SHORE), a unit within the Department for Transport (DfT). The Environment Agency (EA), led by RS Electric Boats, won £4.1m and secured electric work boats and charging points. As part of the Zero Emission Work boat Network (ZENOW) project. These boats will be used for river enforcement, monitoring and maintenance. They form part of a network of twenty RS electric work boats and will be operated for a minimum of three years. According to the EA, this project will deploy the world's largest network of zero emissions electric work boats.