Display Energy Certificates (DECs) are mandatory for the public sector where a building is greater than 250m2 and is accessible to the public. They were introduced by the Department for Communities and Local Government in 2008. They form part of the implementation of the European Directives 2002/91/EC and 2010/31/EU on the energy performance of buildings
The Display Energy Certificate (DEC) provides an up to date snapshot and rating of how well a particular building is performing, based upon actual energy consumption. This rating is reassessed each year and, as part of our service, we provide an on-site audit that identifies where further energy savings can be made.
Do I Need A Display Energy Certificate (DEC)?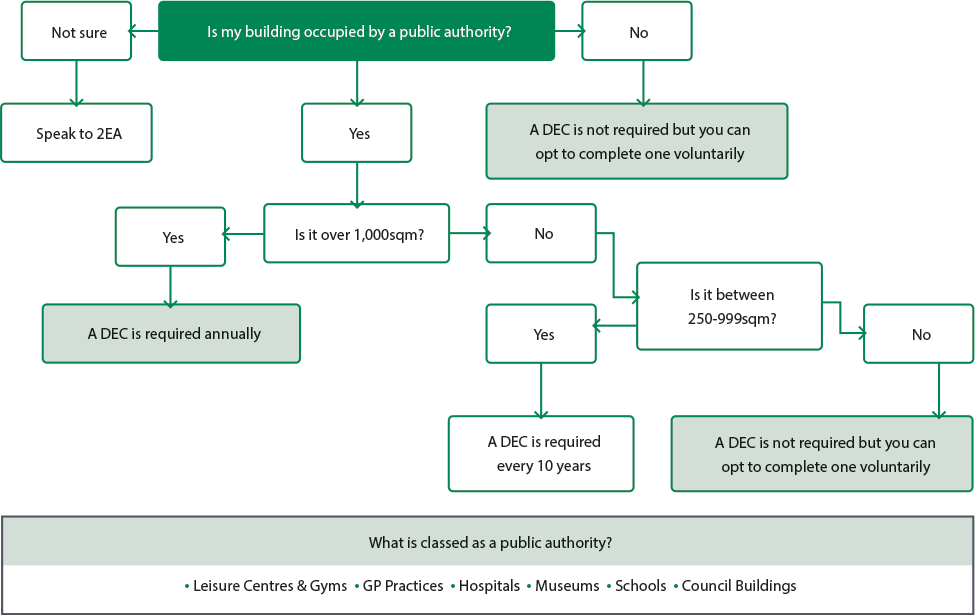 Example DEC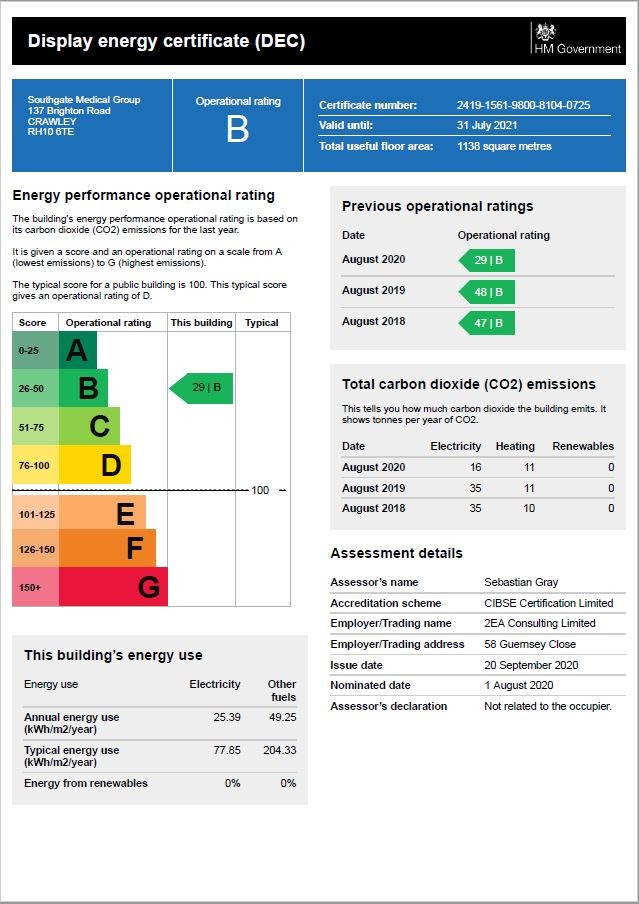 DEC Packages
Package 1
This package includes:
Data correlation for the building for DEC submission
Carry out DEC Audit Survey of assessment building
Completion of all documentation for DEC submission
A DEC Certificate
An Advisory Report, where appropriate
A DEC Audit Report specific to site, highlighting energy saving measures
Lodging of the certificate with the appropriate regulatory body
Consultancy services to client with regards to DEC issues