The Secret Cost of Running Your Kitchen
Posted on 1st July 2019
Tags: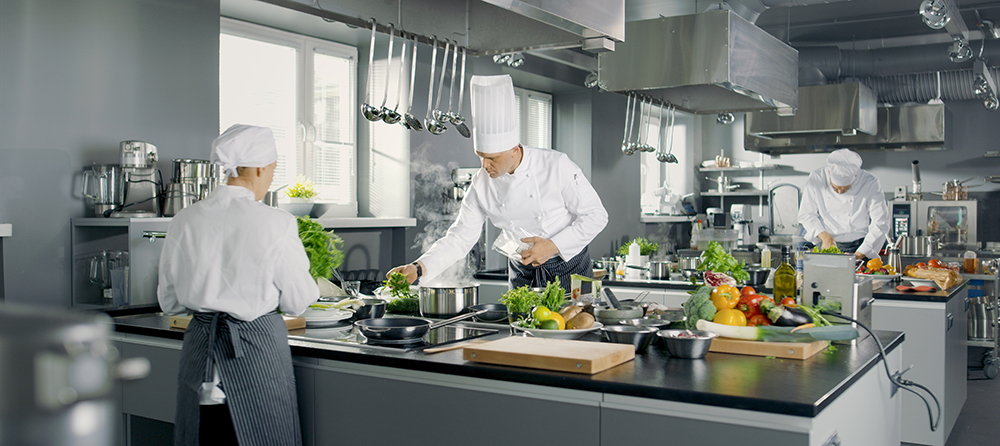 School lunches, overnight hospital stays and hotel dining; they all have one thing in common; kitchens. When you don't cook your own meal, you remove the connection and a fundamental part of the process; running equipment to cook food.
To have a pizza, chips or curry, the building's kitchen has to be used and with that comes utility cost.
So what does it cost to run a kitchen and how can you better manage your energy use?
One of the biggest overlooked costs to business is food preparation. It is commonplace for staff to leave gas hobs on with nothing cooking on them or turn deep fat fryers on hours before they need to be used.
Example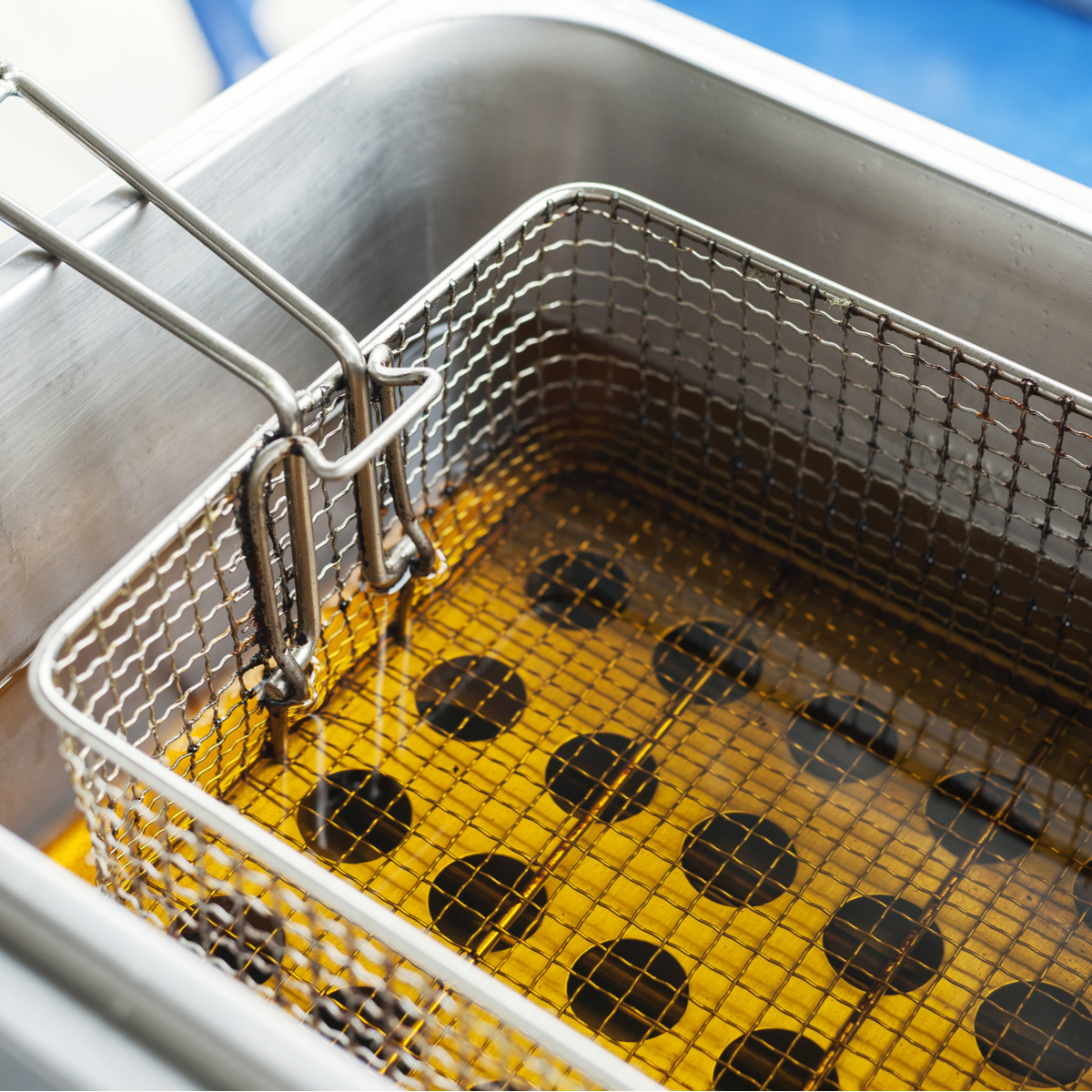 A commercial deep fat fryer takes on average 10 – 18 minutes to warm up. However, some kitchen staff turn it on when they come in in the morning and leave it on. So let's work out the costs:
A single commercial deep fat fryer is around 3kW (but can go up to 9kW!) and we will base our example on an average electricity price of 15 pence per kilowatt hour.
So let's assume Chef comes in at 8am and turns the fryer on but does not cook chips until 12pm. That has cost you a total of £1.80 for turning the fryer on too early.
Now imagine Chef does that every day. By leaving the deep fat fryer on, doing nothing but keeping the oil hot, will cost you £657 for a year. This assumes they turn it off after lunch and don't leave it on until dinner.
By providing training on the running costs of kitchen appliances and how they work, staff are able to understand their impact and reduce energy usage.
Like most energy management training, it is always a good idea to associate business operations with home usage; you wouldn't leave the oven on at home when not in use, so why at work? This helps motivate your staff and keep then interested in the long term.
Install a sub-meter; The cost of a sub-meter can be expensive, but it depends on the rating of supply and practicality of cabling. By having a sub-meter fitted you can record a monthly, weekly or daily usage. It is a good idea to take a reading 24 hours after it is installed to give you a baseline. This can then be used to see whether the energy demand is declining or increasing from that point on.
Implement a Kitchen Energy Plan (KEP). These plans are simple yet effective. By drawing a layout of your kitchen, identifying all the appliances that consume gas and electricity and working out the running cost, you can highlight these items using a simple traffic light system on the plan. The benefit of a colour coded plan is two-fold; it's quick and easy to understand and it reduces the amount of writing, mitigating any misunderstandings due to language barriers.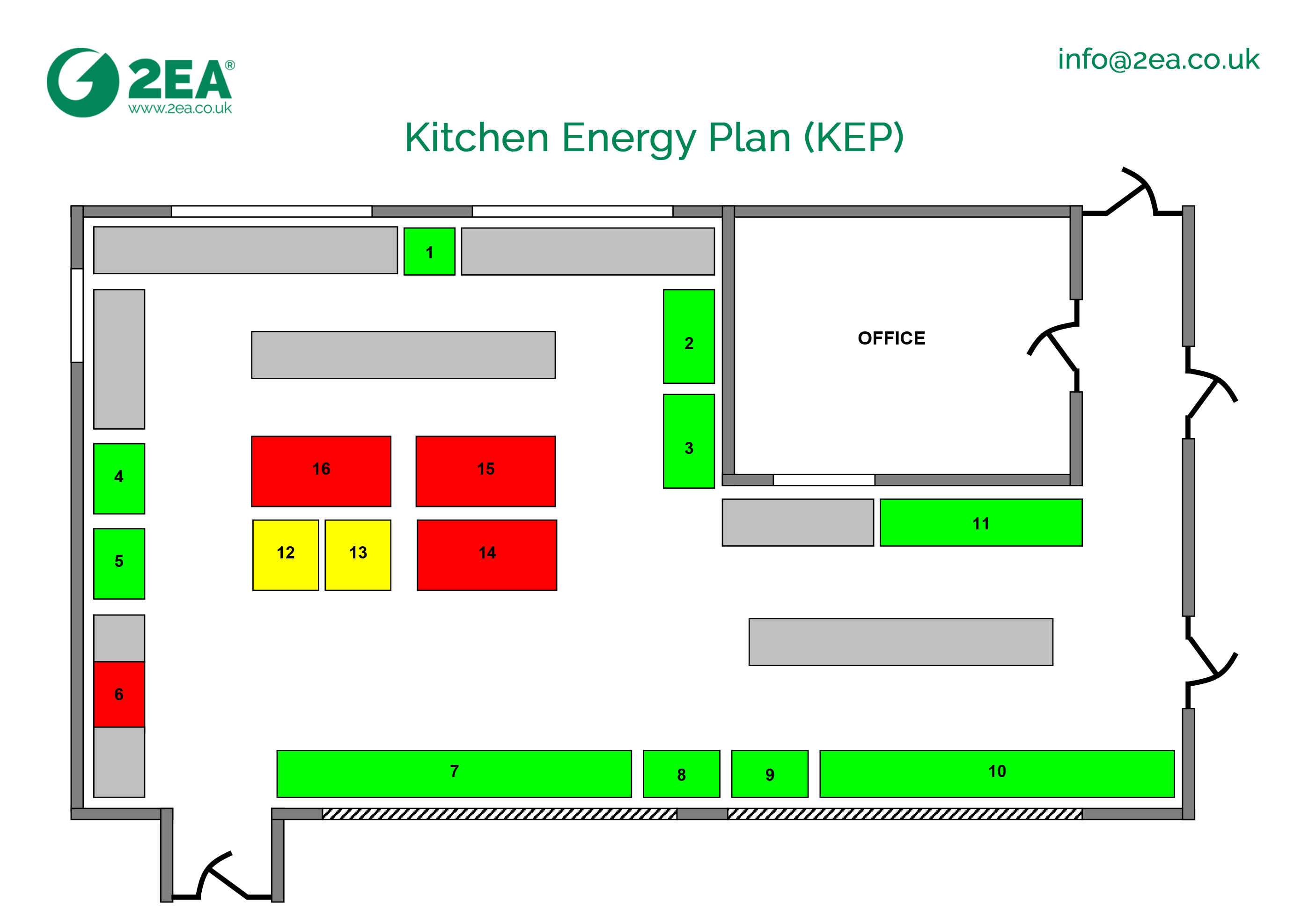 You can have a small table or a further document underneath showing the cost of these appliances such as the following:
| No. | Item | Model/Type | Utility | Appliance Rating (kW) | Fuel Cost (p.kWh) | Hourly Cost to Run |
| --- | --- | --- | --- | --- | --- | --- |
| 1 | Deep Fat Fryer | Parry Single Tank | Electricity | 3 | £0.15 | £0.45 |
| 2 | 6 Ring Gas Hob | Blue Seal | Gas | 42.7 | £0.056 | £2.39 |
| 3 | Dishwasher | Classeq Passthrough | Electricity | 6.84 | £0.15 | £1.03 |