A Look at the Energy Sector – An Interview With John Field
Posted on 8th August 2016
Tags: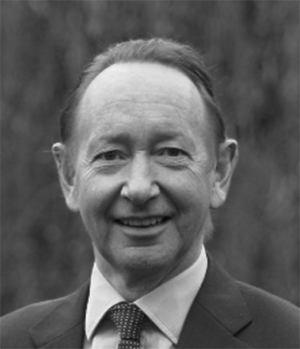 John Field
John Field is Director of Native-Hue Ltd, an energy management consultancy, and the new president of CIBSE. John studied physics at Cambridge University completing a BA Honours and MA. In 1981 John was involved, through design to commission, in a cutting edge project called the Ideal Home Solar House. He has been at the heart of UK energy management for 30 years and first started out in the nuclear power industry.
These are personal views which do not represent the views of any organisation.
Following our interview with Andrew Geens and Dr Phillipa Coan. We interviewed John on his take of the energy sector, the future of the building services industry and his new role as president of CIBSE.
Q) So, coming from the nuclear power industry. Do you find there is a difference in attitudes and process within building services than there is to nuclear?
The liabilities in nuclear power station design tend to be more remote but ultimately highly significant financially and socially if things go wrong. However, the sum of the parts of Building Services Engineering has arguably a bigger impact: referring to "the average person spends more than 90% of their time in buildings and transport" we in building services have a huge positive impact on people's day to day life. Another relevant statistic is the 90,000 deaths associated with poor internal air quality each year across the EU, reported by the Royal College of Physicians earlier this year – that is an area that evidently deserves close attention and merits the highest quality of academic and technical effort.
Q) With investment in Nuclear such as Hinkley Point. Do you think Nuclear is an acceptable route away from fossil fuels? And will it last?
This is a huge subject with well-rehearsed arguments on both sides, and it is a key issue that the new administration post-DECC must stabilise as soon as possible. There is a substantial case for diversity and security of supply with "carbon free"; base load generation, but just looking at one counter-argument the price guarantee and effective subsidy level are extraordinarily high.
Q) Where do you think the next big energy change is happening? i.e. new government legislation, ISO's or technology?
All three – well four if you add in energy price which drove significant interest in energy management post-crunch up to the oil price collapse – it now seems to be heading for a world market price say $50 to $70 but who knows.
Technology advances with associated price falls as for Photovoltaics, LED's and fracking can be game-changers – the next one looks like being electrical storage which could crack renewables variability and road transport.
Legislation is up in the air – it is a fantastic opportunity for the government to home in on a rational energy policy and so an opportunity for the professional bodies to push for that. The new administration needs to re-confirm our national carbon reduction targets and clarify how EU- originated UK energy laws – like Building Energy Regulations, mandatory energy labelling and ESOS – will be treated. If that goes well it could be close to business as usual, or better if there is a coherent policy.
International Standards are an interesting area. ISO 50001 on Energy Management Systems has been well received and pretty much forcing them to do what makes commercial sense anyway. I hope that this standard becomes common – preferably "skinny"implementations which avoid unnecessary administrative burden.
Q) Talking of big changes, how do you feel Brexit will affect the building services and the energy management landscape within the UK? Should organisations be worried?
It's the legislative aspects discussed above plus the trade and currency aspects – these latter two issues will be well known to businesses that have a dependence on them and neither is close to being resolved as, for example, the Brexit minister has only been in place for a few weeks.
Q) Sticking with Brexit. Many laws and schemes are derived from EU Directives. Do you feel people will take up more services such as ISO 50001 and ISO 14001 because of their independent standing from these Directives?
I hope the take-up will increase significantly and if the EU-originated legislation is back-tracked, the ISOs will be an increasingly important compliance route.
Q) Do you think many of these EU Directives will be killed off in the UK, such as ESOS?
No they shouldn't but this is hard to call – I currently think that the government will stay with our recently confirmed national carbon targets in which case they will need laws like these to achieve the reduction target.
Q) What would be your recommendation if organisations went down routes such as ISO's?
ISO 50001 is a useful and effective standard, it currently doubles up as providing a compliance route for ESOS, and integration is being streamlined with other standards to which a business is already committed, notable environmental, health and safety and quality standards.
Q) Where do you see the building services industry heading?
The building services industry is at last being recognised as being at the heart of everyday life and so it has a great future. There is scope for more collaboration, for raising our profile further and we must be careful to make the most of technical and data-related developments.
Q) Finally, we know CIBSE is a growing force but what are you aims for CIBSE while you hold the position?
To raise the profile of building services and the standing of us as professionals, to value the contribution of our members and volunteers, to operate in a fully collaborative fashion, and to attract and inspire members into one of the most interesting and rewarding careers.