Cutting Carbon Waste Emissions
Posted on 25th August 2023
Tags: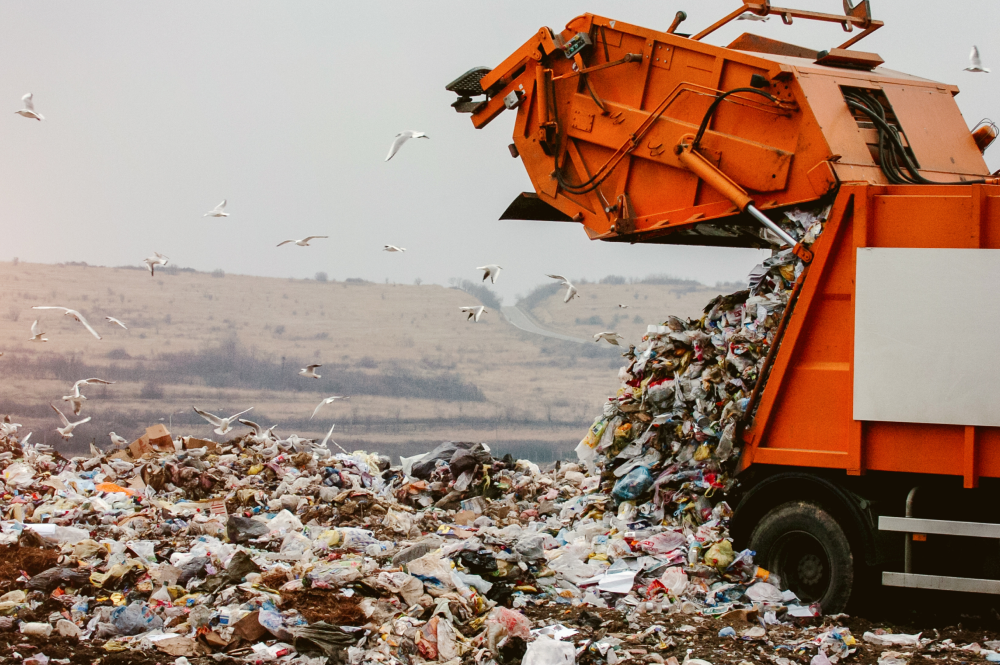 Greenhouse gas emissions from waste management plummeted 73% between 1990 and 2020, partly thanks to the Landfill Tax that forced waste out of landfills and into other options. But where has all this waste gone, with its accompanying emissions?
Waste Improvements
There have been changes to the types of waste that are now sent to landfill, with an increase in the amount of biodegradable waste. This has seen an increase in landfill gas being used for energy generation which has influenced the amount of waste we now see going to landfill.
Additionally, more rubbish is being recycled and there has been a push on reducing food waste; a large amount of which now ends up in anaerobic digestion plants that use the waste to generate energy.
A large percentage of residual waste, that used to go to landfill, now ends up in energy from waste facilities. However, 95% of the emissions from Energy from Waste (EfW) are not included in the waste sector emissions, they are listed within the 'energy' sector instead. Unfortunately, this results in mixed messages for those managing waste, potentially resulting in them becoming indifferent as to where rubbish goes as long as it's not to landfill.
Recycled Waste Management Option
Still, too much plastic is being produced, used and burned; it is estimated that by 2050, production and disposal of plastic could generate 56Gt of emissions.
Although recycling may not be the saviour of the waste problem, it will certainly help. Materials that can be easily and efficiently recycled numerous times are better than materials that are down-cycled once and then discarded. What's more, 25% of residual waste is easily recyclable.
Plans for Net Zero
The Environmental Services Association has produced a plan to achieve net-zero by 2040, focusing on three decarbonisation methods:
A transition to zero-emission vehicles and fuels
Removal of organics from landfill and plastics from EfW, and
Investment in new, efficient recycling infrastructure
Improving the use of resources in construction, vehicles, food and drink, electronics and appliances, as well as clothing could save nearly 200Mt CO2e between 2023 and 2032.
Scotland has been advised not to give any further planning permission to waste burning infrastructure, as they will be over-capacity by 2026. Their goal to reach net zero carbon emissions looks good on paper, however their current proposals on reaching this target does not include plans for residual waste management.
Overall, it feels like the best way to cut carbon emissions through waste is to reduce it in the first place, but if this isn't possible then reducing where the waste goes is paramount.