Energy in 2021
Posted on 11th January 2021
Tags: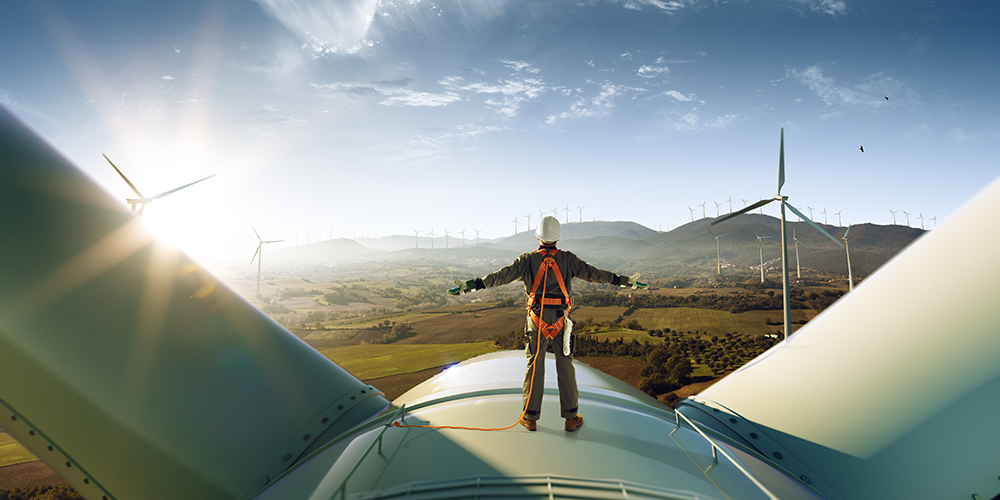 Energy in 2021
This is the 4th edition of our "Energy In" series, where we look at upcoming events, key dates and news within the environmental and energy landscape for the year ahead.
It is safe to say that Covid-19 caused most sectors to grind to a halt or slow their operations in 2020. Though it has been a challenge, the energy management sector battled through but not without some hurdles along the way such as the challenges of conducting on-site audits safely.
Many businesses saw a shift to their employees working from home, something that is likely to stay for some time. However, even with this shift to remote working, and businesses having to close their doors for months at a time, the majority of buildings only cut their energy use by 16% – the worst cases by only 1-2%. This raises some concerns around how buildings are being operated but, at the same time, it also presents an opportunity for organisations to look to reduce their energy cost, the 3rd biggest expenditure for some, giving them more money to invest in other areas.
On a more global scale, during 2020, greenhouse gas emissions (GHGs) may have been reduced by about 4-7.5%, relative to 2019. This is according to the World Meteorological Organisation. Though they say this blip is no bigger than normal annual fluctuations, it demonstrates the opportunity for us to be able to reduce GHG emissions in the future inline with the government's targets.
With 2020 behind us, let's look ahead to what's happening in 2021:

Levies & Taxes
For a full breakdown of what and when each legislation deadline is, please visit our timetable.
Climate Change Levy (CCL)
Climate Change Levy rates for 2022 onwards have been published and can be found below. Electricity rates will remain the same but gas rates will continue to rise year-on-year.
If your business is required to pay CCL, and you are unsure of the cost, you can use our CCL Calculator to find out.
If you are unsure of what CCL is, and whether you could invest in measures to obtain CCL exemption, you can read our CCL White paper..
To keep up to date with this, sign up to our mailing list here.
| Taxable Commodity | Rate from 1st April 2020 | Rate from 1st April 2021 | Rate from 1st April 2022 | Rate from 1st April 2023 |
| --- | --- | --- | --- | --- |
| Electricity (£/kWh) | £0.00811 | £0.00775 | £0.00775 | £0.00775 |
| Gas (£/kWh) | £0.00406 | £0.00465 | £0.00568 | £0.00672 |
| LPG (£/kg) | £0.02175 | £0.02175 | £0.02175 | £0.02175 |

Reporting Schemes and Directives
Streamlined Energy & Carbon Reporting (SECR)
The government's new reporting scheme, Streamlined Energy & Carbon Reporting (SECR), came into force in April 2019. SECR applies to all quoted companies and large incorporated unquoted companies, including charities, that meet two or more of the following:
At least 250 staff
An annual turnover greater than £36m*
An annual balance sheet total greater than £18m
*Please note that, for charitable companies, the reference to turnover shall be taken as a reference to the charitable company's gross income, as defined for its jurisdiction of registration, or operation.
SECR forms part of a company's end of year reports that are submitted to Companies House. Unlike ESOS, which is being managed by the Environment Agency, SECR is being overseen by the Financial Reporting Council. The Government is working closely with Companies House and the Financial Reporting Council to support implementation and to monitor how organisations respond to the new reporting requirements as part of its overall responsibility to review the impact of the legislation on businesses and the wider economy.
The Covid-19 pandemic was an unforeseen event for everyone. Because of this, the government did allow businesses to apply for an additional three months to file accounts where necessary. This extension also applied to SECR disclosures as part of annual accounts filing obligations. However, this did not mean businesses could avoid filing. Company accounts and SECR are still a legal requirement to be completed.
This is the first year of reporting and, though it is still early days, the government is now starting to receive companies' reporting. Should your company still need to complete SECR, you can view our service package here. However, please find below a table of what needs to be reported under this legislation:
Quoted Companies
Large Unquoted Companies & LLPs
Low Energy User
Electricity, Gas and Transport
Annual global emissions from activities for which that company is responsible including the combustion of fuel and the operation of any facility; together with the annual emissions from the purchase of electricity, heat, steam or cooling by the company for its own use.
UK energy use (to include as a minimum purchased electricity, gas and transport)
Where an organisation is a low energy user it is not required to make the detailed disclosures of energy and carbon information referred to above. Instead, such an organisation is required to state, in its relevant report, that its energy and carbon information is not disclosed for that reason.
At least one intensity ratio
Associated greenhouse gas emissions.
Previous year's figures for energy use and GHG emissions
At least one intensity ratio
Methodologies used in calculation of disclosures.
Previous year's figures for energy use and GHG emissions
Underlying global energy use that is used to calculate GHG emissions, including previous year's figure
Information about energy efficiency action taken in the organisation's financial year.
Information about energy efficiency action taken in the organisation's financial year.
Methodologies used in calculation of disclosures.
Display Energy Certificates, EPCs and Air Conditioning Surveys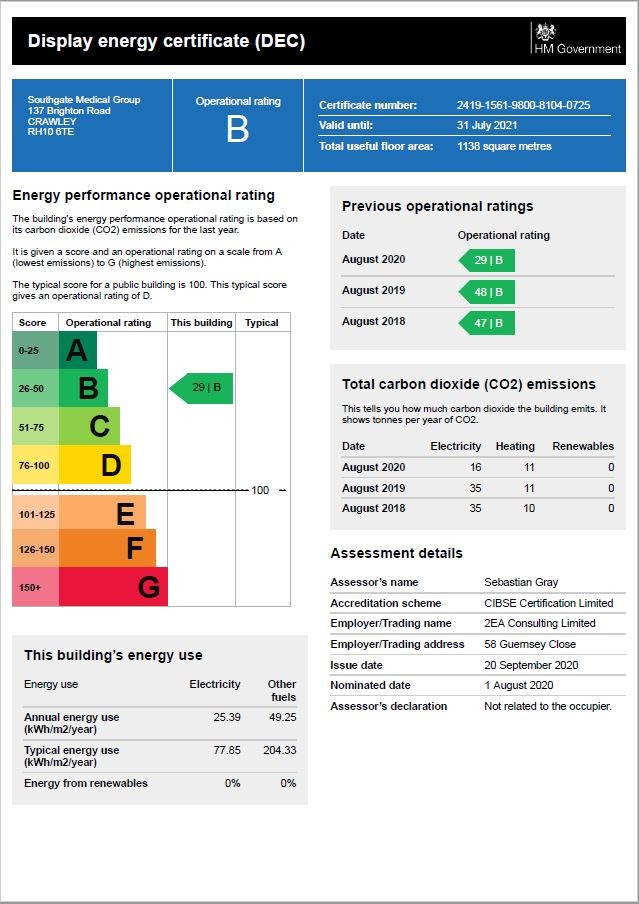 For those companies who undertake the requirements of Display Energy Certificates, your certificates and accompanying advisory reports will look different for any upcoming 2021 renewals.
Since 2007/2008 data management of Display Energy Certificates, Energy Performance Certificates and air conditioning inspection certificates have been managed by Landmark. The contract for this register has come to an end and September 2020 saw the government move its energy certificate data to the new gov.uk website to run the register directly. You can view data on the new Energy Performance of Buildings Register.
The layout of Display Energy Certificates has also changed. In September 2020 we worked with CIBSE to ensure the portal and registration of these new requirements worked correctly. Advisory Reports have also changed but are still a work in progress to ensure they are as easy to read as possible.
The Medium Combustion Plant Directive (MCPD)
MCPD applies to all combustion plants with a rated thermal input equal to or greater than 1 MWth and less than 50 MWth regardless of the fuel type. An example of an MCP would be a boiler or a pump.
Specified Generators are any combustion plant which is used to generate electricity and is on a site aggregated to less than 50 MWth. An example of a Specified Generator would be a turbine, engine or combined heat and power (CHP).
Though the next important registration date is 2024, it is still important to be aware and prepare any submissions that may be required. If you need any guidance or help in completing this, view our MCP service packages or email Andrew at andrew.gardner@2ea.co.uk.
| | |
| --- | --- |
| Date | Definition |
| 20/12/2018 | New MCPs must be permitted, emissions tested within four months of permit issue and comply with Emission Limit Values (ELVs). |
| 01/01/2019 | Tranche B generators must be permitted and comply with standard permit conditions. |
| 01/10/2019 | Tranche A 5-50MW generators with emissions above 500mg/m3 (15% O2) which operate for more than 50h per annum must be permitted. |
| 01/01/2024 | Existing MCPs above 5MW must apply for a permit and test emissions within four months of permit issue. |
| 01/01/2025 | All existing plant above 5MW must comply with MCPD ELVs. Remaining Tranche A 5-50MW generators must be permitted. |
| 01/01/2029 | Existing MCPs 5MW and below must apply for a permit and test emissions within four months of permit issue. |
| 01/01/2030 | Existing MCPs 5MW and below must comply with ELVs Tranche A 1-5MW and sub 1 MW generators must be permitted. |
Climate Change Agreements (CCA's)
CCA target period 4 (TP4) reports are to be sent to sector associations in Q1 2021.
1st January 2021 will be the start date for the new target period 5 (TP5), comprising the calendar years 2021 and 2022. This is an additional target period added onto agreements that covered TP1 – TP4. The baseline for TP5 is calendar year 2018.

Consultations and Reports
There are currently many consultations covering an array of important topics within the energy and environmental sector. We have included the most relevant below. Further to this, we have also included consultations we are aware of that will be upcoming in 2021. To view all of them you can visit the government's website.
Combined Heat and Power Quality Assurance: Proposed temporary easements in response to the Covid-19 pandemic.
This consultation can be viewed here. It looks at giving CHP owners who participate in the option to use 2019 running data rather than their 2020 running data for their CHPQA submissions. This consultation closes at 11:45pm on 29th January 2021.
Green Paper: Transforming public procurement
This consultation can be viewed here. It seeks views on simplifying public sector procurement. This consultation closes at 11:45pm on 10th March 2021.
Green Heat Network Fund: Proposals for the scheme design
This consultation can be viewed here. It discusses how we should design the proposed Green Heat Network Fund (GHNF) scheme. The GHNF is a capital grant funding programme which is intended to help new and existing heat networks to move to low and zero carbon technologies. This consultation closes at 11:45pm on 29th January 2021.
Smart Meter Policy Framework Post 2020: Minimum annual targets and reporting thresholds for energy suppliers
This consultation seeks views on annual tolerance levels associated with smart meter installation targets for energy suppliers in Great Britain and the level of reporting thresholds for large energy suppliers. You can view this consultation here. This consultation closes at midday on 15th January 2021.
Enabling a High Renewable, Net Zero Electricity System: Call for evidence
This consultation can be viewed here. It looks at how the industry is approaching the financing and deployment of renewable technologies and how this may change in the future.
Responses will be used to explore options to evolve the current Contracts for Difference (CfD) mechanism for future allocation rounds. This consultation closes at 11:45pm on 22nd February 2021.
Other Consultations Happening in 2021
In April, there will be a call for evidence to start a strategic dialogue between government, consumers and industry on affordability and fairness.
By March, the government will consult with industry on their new framework to introduce opt-in switching for the domestic market. This will look at designed, tested and scaled up. There will be a further consultation in opt-out switching as well.
Also by March, there will be a consultation on providing consumers with more transparent and accurate information on carbon content when they are choosing their energy service and products.
The government will work with network operators, suppliers and consumer groups, through consultations and workshops, on the future of gas as the country transitions to a clean energy system.
There will be a consultation to look at organisational functions, system operations and energy code governance around governing the energy system.
Consulting will take place on the government's Strategy and Policy Statement for the regulator.
A consultation in Spring 2021 will work with local authorities to identify how to make local heat network zoning more effective.
Reports
A number of reports will be released throughout 2021:
Details will be brought forward in 2021 by the government to look at a revenue mechanism to bring through private sector investment into industrial carbon capture and hydrogen projects.
In summer 2021, Sir Peter is set to publish his recommendations on how the quality and availability of transport infrastructure can support the quality of life in communities, while also aiding economic recovery and environmental impact.
Energy white paper: Powering our net zero future. This paper was released in December and covers the government's plans to reach its 2050 targets. This can be viewed here.
The UK has announced its intention to make TCFD-aligned disclosures mandatory across the economy by 2025, with a significant portion of mandatory requirements in place by 2023. The UK taskforce's interim report, and accompanying roadmap, sets out an indicative pathway to achieving that ambition. This can viewed here.
In spring 2021, alongside Ofgem, the government will publish a new Smart Systems Plan to define electricity storage in law, legislating when Parliamentary time allows. Alongside this work with Ofgem, a new Energy Data Strategy will also be published in spring 2021.
In spring 2021, the Department for Transport will publish its plans to decarbonise the UK's entire transport network system. It will be focused on six strategic priorities.
In spring 2021, the government will publish a dedicated Heat and Buildings Strategy.
The 2020 budget covered a Green Gas Levy that will be imposed on gas suppliers and, as identified by the government, the cost will be passed on to the consumer. The government will publish their response in early 2021.
A dedicated Hydrogen strategy will be published in early 2021.

Energy in the home
Green Homes Grant
The green homes grant came into effect at the end of September 2020. It allows homeowners and residential landlords to apply for a Green Homes Grant voucher towards the cost of installing energy efficient improvement within homes. These improvements can include insulation, low carbon heating and more.
These vouchers cover two thirds of the cost of eligible improvements up to a maximum government contribution of £5,000. To be eligible for this grant, you have to live in England and own your own home or be a residential landlord in either the private or rented sector.
The voucher must be redeemed and improvements completed by 31st March 2022.
Energy Supply & Smart Meters
In 2021, the government will be looking to have customers of energy suppliers automatically moved to better value tariffs. According to some estimates, millions of households are currently stuck on their energy supplier's standard variable tariff, likely paying hundreds of pounds more than they should be.
As Covid has made times tougher, it would be advisable to check if you are still in contract with your current supplier or whether you could obtain a better deal elsewhere. Several companies such as Octopus Energy and Bulb now offer fixed tariff 12 month contracts with no exit fees. This means the price of your electricity and gas does not increase and you can leave at any time.
The Warm Home Discount Scheme is set to be extended to 2026. This means further protections for vulnerable energy customers.
Smart meters are now on SMETS2 and the rollout is well underway. In October 2020, 250,000 smart meters were installed bringing the total number of installed meters in 2020 to 1.5 million. There is still no requirement to have a meter installed. If households do obtain one, it is recommended that an actual reading of the physical meter be done at least once a quarter, including taking a picture for a household's own records.
In July 2021, the government's new obligations on suppliers kicks in. This obligation requires that suppliers set annual targets and provide regulatory certainty.

Nuclear
For the United Kingdom to reach its 2050 targets, nuclear has to play a crucial part in bridging the gap between moving from fossil fuels to renewable energy and storage. Nuclear power currently provides about 16% of the UK's electricity.
Beyond 2021, Hinkley Point B and Hunterston B will close in 2023 and Heysham 1 and Hartlepool will close in 2024.
Production capacity decreased year on year and, with planned maintenance through the first ten months of 2021, it is predicted nuclear capacity will be around 71%. Hinkley Point C is not scheduled to be up and running until 2025 but will produce around 7% of the UK's electricity demand and the 3.2GW Sizewell C in Suffolk is still in its approval stages.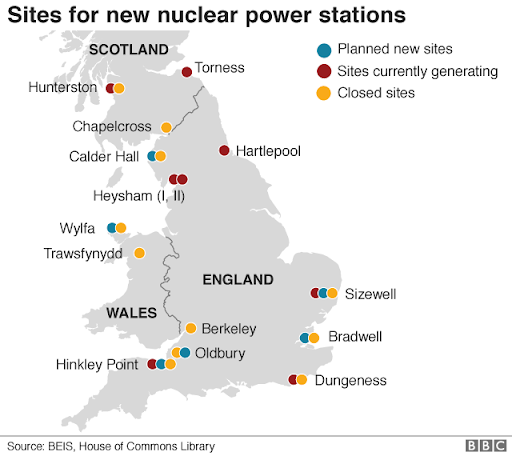 Brexit
The UK has now left the EU. For many sectors, there are still a lot of unanswered questions. One that we have faced is; how does leaving the EU affect my requirements to comply with energy management regulations and legislation?
The energy and carbon reporting landscape is less than 20 years old. The first solid piece of legislation that came into play that affected businesses was Climate Change Levy which came into force through the Finance Act in 2001. Reporting requirements were further developed and since then we have had the Carbon Reduction Commitment, that died a death after 8 years due to the issues around double reporting, and the Environmental Reporting Regulations 2013. In 2019 this was adapted and improved to include the new Streamlined Energy & Carbon Reporting (SECR) framework.
In 2014 the Energy Saving Opportunity Scheme (ESOS) came into effect – the first piece of legislation that required companies to assess their operations from an energy perspective and report these findings to the Environment Agency.
Most of the UK's energy reporting requirements were derived from the EU. The Energy Performance of Buildings Directive and the 2012 Energy Efficiency Directive are the two main pieces of legislation aimed at reducing the energy consumption of buildings.
This meant that member states would create legislation to address energy in buildings in their own countries and pass them into law. Take Art. 8 of the Energy Efficiency Directive – here in the UK for example, we created the Energy Saving Opportunity Scheme as discussed above. In Germany they modified the "Law on Energy Services and Other Energy Efficiency Measures of 4th November 2010", and it was adopted on 15th April 2015 and took legal effect as of 22nd April 2015 to meet these requirements.
These current requirements are enshrined within UK law and leaving the EU does not mean businesses do not have to comply. They do. The government is also looking at implementing more reporting requirements to help monitor, manage and reduce the energy consumption and carbon production of more businesses operating in the UK.