Energy Legislation for SMEs – Why it is about to change
Posted on 5th April 2019
Tags: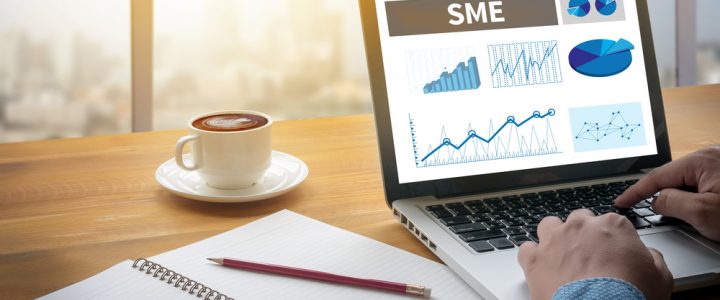 For over twenty years, the majority of legislation introduced to encourage the adoption of energy reporting has been developed with large companies in mind; with the criteria for participation being set to target companies earning tens of millions (£/€).
For example, Streamlined Energy & Carbon Reporting (SECR), the government's latest legislation, applies to companies which satisfy two of the following conditions:
Number of employees 250 or more
Turnover of £36 million or more
Balance sheet total £18 million or more
Whereas the government's Energy Saving Opportunity Scheme (ESOS) requires companies to participate if they meet either one or both of the following conditions:
It employs 250 or more people
It has an annual turnover exceeding €50m and a balance sheet exceeding €43m.
Is part of a corporate group which includes a large undertaking (as defined by (1) or (2), above).
There has been little in the way of encouraging SMEs to adopt energy reporting, even though they make up 99.9% of the private sector. This is set to change.
The definition of a small company, defined by the Companies Act 2006, is one that does not have a turnover of more than £6.5 million, a balance sheet total of more than £3.26 million and does not have more than 50 employees.
In the Chancellor's Autumn Budget 2018, he outlined that the government will issue a call for evidence by introducing a new Business Energy Efficiency Scheme focussed on smaller businesses.
On the 13th March 2019, the government announced its call for evidence by opening a consultation: Energy efficiency scheme for small and medium-sized businesses, seeking views on proposals for an energy efficiency scheme focused on smaller businesses. This consultation looks at three potential options to address energy use in SMEs:
Energy Efficiency Auction – To introduce energy efficiency auctions that third parties, such as energy efficiency installers or energy service companies, could bid into to deliver energy efficiency measures in smaller businesses. This could take the form of periodic auctions based on competitive tenders. This could be funded through a number of different mechanisms, including a levy on suppliers, alongside co-funding from businesses benefitting from the measure.
A business energy efficiency obligation (EEO) – Business ECO – Building on the success of the domestic Energy Company Obligation (ECO) Scheme, this option requires obligated parties to promote energy-saving measures, assess the most relevant energy efficiency measures and arrange procurement and implementation of those measures identified. This option will be funded by either an unspecified levy and/or co-funding.
Expanding access to finance options to SMEs – Currently, a business has three main sources for energy efficiency financing: a businesses' own funds, a bank loan or an energy service contract from an Energy Service Company (ESCO). There are several tailored finance products for energy efficiency available, whether through ESCOs or banks. However, most of these products are targeted towards larger organisations/projects. This option explores how to support this market and expand its services to SMEs.
This call for evidence seeks views from across sectors and the closing date for feedback is the 8th May 2019.
The majority of large businesses have facilities and energy managers in place to implement and oversee legislation such as SECR and ESOS. However, it is highly unlikely that most SMEs will have a dedicated role for such requirements.
Whether this new efficiency scheme is based on one, or a combination of the above options; or even a completely new option, such as a scaled down version of current legislation; as an SME, it is better to understand your energy portfolio now and undertake measures to reduce your energy consumption and save money.
For most SMEs, the thought of energy and its associated costs rarely come into play. This isn't because they feel it's unimportant or irrelevant, it is because, until now, it has either not played a role in their day-to-day operations or because they are limited in choice due to external factors such as the renting of premises.
A seminar run by E.ON and The Guardian newspaper in 2014 looked at how SMEs tried to meet carbon-reduction targets and cut their energy usage due to rising costs. Poor communication and trying to find the best deal from the many electricity and gas tariffs on offer made it difficult to obtain trustworthy and long term beneficial advice.
So the question becomes; as an SME, where can I start?
Be Lean, Before Going Green
Before looking at solar panels and renewables, the first step should be the reduction of your overall energy consumption. Start by conducting a full energy analysis of your organisation; identify how much energy your business uses and which equipment/plant consumes the most energy.
Once identified; using past energy consumption data, set benchmarks to ensure the continual management and reduction of energy usage.
Regularly conduct energy audits to find savings; complete cost analyses to identify returns on investment and pick any low hanging fruit for quick wins. A lighting strategy review is usually a good place to start.
Once these improvements are made, you must monitor your consumption against the benchmarks set so as to ensure you are on the road to using less energy, thus being lean before going green.
Only now should you look at renewable energy sources and, where possible, consider on-site generation to further reduce energy costs and improve security of supply.
It is expected that energy costs will continue to rise. Where we were 10 years ago is not where we are now; energy is taking a more prominent role in the day-to-day operation of businesses and in our personal lives.
To help SMEs, we have launched our Building Energy Cost Analysis service to support them in managing their energy consumption. You can also view our extensive list of Energy Saving Sheets and other supportive material to help you get on the road to reducing your energy cost. https://www.2ea.co.uk/Library