Gatwick Plans to Become a Low-Carbon Airport by 2025
Posted on 16th March 2016
Tags: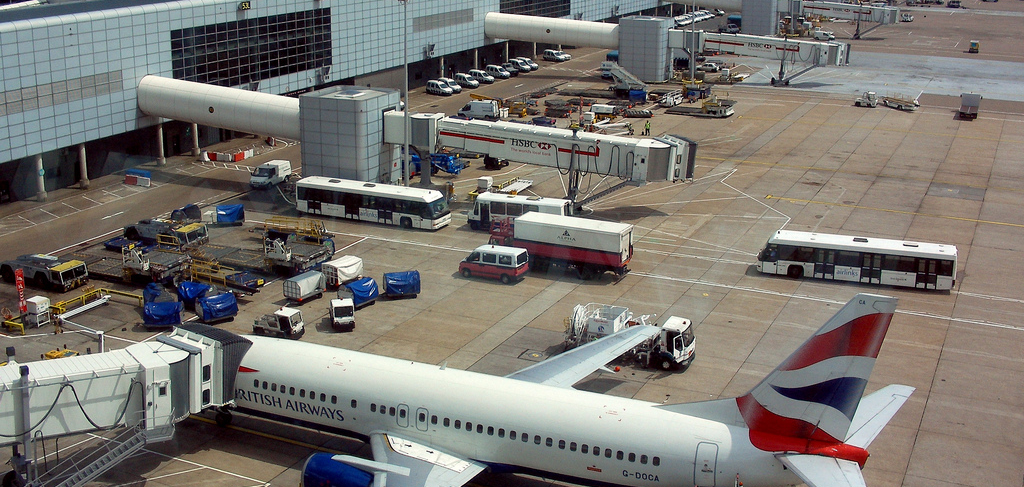 Gatwick Airport is the second largest airport in the UK and the most efficient single runway airport in the world. It receives more than 40 million passengers a year on short and long-haul journeys to over 200 destinations across 90 countries.
Gatwick airport, situated south of Central London and a major economic driver for the South East region, producing over 21,000 on-site jobs and over 10,000 jobs through related activities.
Gatwick's Plans
Gatwick Airport has bold plans to expand to meet rapidly growing demand, with equally ambitious plans to carry out its developments in the most environmentally responsible way possible.
Gatwick Airport has recently delegated a carbon emissions analysis expert in an attempt to become the UK's preeminent low-carbon airport by 2025.
The decision to aim for this target coincides with plans to construct a second runway at the airport, also by 2025. The appointed expert will work alongside developers to produce a plan detailing how the construction of the second runway, and other developments, will be sustainable and environmentally-friendly, with carbon emissions at an absolute minimum.
Gatwick's CEO is aware that carbon used in construction is a significant contribution to an airports footprint which is why he has appointed a carbon emissions analyst to help reduce their carbon impact over the entire scope of activities and become the most sustainable airport in the UK.
Will Gatwick Reach its Goal?
Gatwick have already come a long way in reducing their carbon emissions and are currently on target for meeting their pledge to cut carbon emissions in half by 2020 compared to 1990.
Gatwick also aims to have an all-electric fleet of vehicles on its apron by introducing plans to begin a phased implementation of economic incentives to encourage the use of electric cars and vans.
The airport also has a range of measures already in place to ensure its environmental performance over the next decade. Measured across energy and water usage and waste collected, the airport boasts an environmental footprint that is currently the same or better now than it was in the early '90s, despite passenger numbers and traffic through the airport being double what they were in 1990.
Taking all this into consideration it is safe to say that Gatwick is serious about becoming the UK's leading low-carbon airport and with help from the newly appointed expert along with the rest of the proposed plans it certainly stands a good chance of reaching this goal.