Hinkley Point C Receive ?2bn Investment from China
Posted on 24th September 2015
Tags: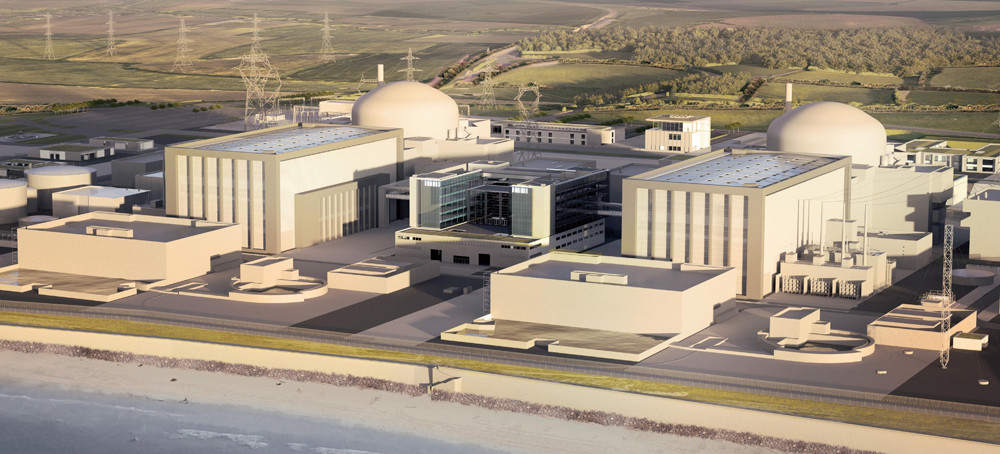 Hinkley Point is a headland on the coast of Somerset, England. Despite being a popular location for bird watching and fossil hunting, the landscape of Hinkley Point is currently overshadowed by two nuclear power stations – Hinkley Point A (now decommissioned), Hinkley Point B and now, due to a recent investment promise from China, will become home to a third nuclear power station, Hinkley Point C.
Hinkley Point C
Hinkley Point C will be the first nuclear development in Britain in twenty years and is expected to provide power for approximately sixty years. The plant will provide up to 7% of Britain's electricity needs.
French company EDF will control the venture and claim that the development of Hinkley Point C will:
Be good for customers – by offering a competitive consumer price against other forms of low-carbon energy.
Be good for the UK economy – by providing thousands of employment opportunities (including at least 1,000 apprenticeships) and by using UK companies for over 60% of the project's construction.
Be good for action on climate change – by providing secure and affordable low-carbon electricity for the next 60 years.
Funding
In 2008, EDF Energy announced plans to build the third, twin-unit, European Pressurised Reactor at Hinkley Point with a view to complete in 2023. In October 2013 an agreement was made between EDF and the UK Government, which included a 35 year Contract for Difference (CfD) and the 'strike' price of £89.50/MWh being fully indexed to the Consumer Price Index.
However, in February 2015, it was announced that EDF had delayed its decision on whether to invest in the plant due to being unable to afford the estimated £24.5bn, and has since been looking for potential investors to share the outlay.
With the high cost involved with building nuclear power plants, and given that it can be nearly ten years before a plant is up and running and providing a cash return, no private companies were able to afford development of new nuclear plants on their own. Therefore it is up to the government to step up and provide subsidies in order for development to continue.
Earlier this month, Chancellor George Osborne announced that the UK will guarantee a £2bn deal in which China will invest in Hinkley Point C, hopefully bringing development back on track.
As well as providing the funding to continue with the development of Hinkley Point C, it is hoped that the deal made with China will pave the way for Chinese investment in future UK nuclear energy, helping to provide reliable, secure, low-carbon energy in the years to come.
In return for their funding, Chinese companies will receive a substantial stake in the project with the UK acting as a guarantor for the investment.
Summary
There are many concerns around nuclear energy and the government's choice to guarantee China and France a large proportion of the investment. Consumers are concerned that the 'strike' price of £89.50/MWh is too expensive compared with existing energy costs and that Britain is in danger of making a promise to investors that they cannot fulfill.
In an interview with the BBC, Amber Rudd MP (Secretary of State for Energy and Climate Change) insisted that Britain has ambitious emissions reduction targets to meet and she believes that to achieve this we will need low-carbon energy that is absolutely reliable and not intermittent like other renewables. Therefore, nuclear energy is an essential part of our of our ongoing energy security and can secure a low-carbon future for Britain.
Ms Rudd also states that, with regards to concerns about expense, when compared to other low-carbon renewables, such as onshore wind and large scale solar, the guaranteed price of £89.50/MWh is reasonably priced.
While some feel that the government should invest in low-carbon renewable energy that doesn't produce radioactive waste, others feel that nuclear power is the way forward to providing low-carbon electricity for years to come and, by developing a long-standing relationship with China, we can develop a more cost-effective and efficient solution in the future.