Rumford Club Webinar hosted by CIBSE: Cameron Foley, Make Innovation Pay
Posted on 20th July 2020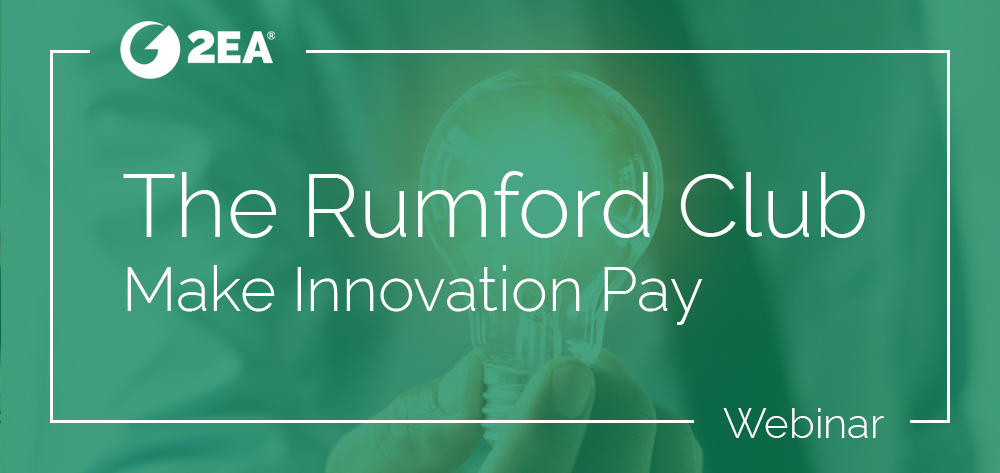 Cameron Foley: Make Innovation Pay
Join us for our latest webinar on Wednesday 22nd July at 4pm.
Due to Covid-19, The Rumford Club's final dinner of the season, which was due to be held in March 2020 was cancelled. CIBSE has kindly offered to host this dinner in a virtual setting by having the speaker present their topic online.
The webinar will be chaired by the club's current chair; Pat Churdhard, and Cameron Foley, COO of Invennt, will deliver a presentation on "How mechanical and electrical engineers can turn problem-solving into profit."
During his presentation, Cameron describes how Invennt, a London based business consultancy that works with organisations who execute, commission or support the development and construction of capital projects, has helped mechanical and electrical engineering firms realise the potential of R&D tax credits in the UK.
This free webinar will take place on Wednesday 22nd July at 4pm. Please follow the link below to register:
Meet the Speakers
Cameron joined Invennt in April 2018 as Chief Operating Officer. With over 35 years' experience in leadership positions with some of construction's biggest brands, he brings a lifetime of experience that has helped guide the company through a period of rapid expansion. He is passionate about the output of the business and retains a hands-on approach to many of Invennt's client relationships, helping to cement its reputation as the leading specialist management consultancy for construction and the built environment.
As a leading figure in the construction industry, Cameron has helped accelerate revenue growth and profitability at household names, including Skanska and Taylor Woodrow. As Managing Director of Skanska Building with a revenue of over £200m per year and circa 400 staff, Cameron pursued a strategy of smart specialisation; focussing the business on its core competencies and growing profitability during a turbulent period for the industry.
At Cementation Skanska, with a revenue of over £80m per year and circa 400 staff, Cameron was instrumental in transforming the fortunes of an ailing business; doubling turnover through organic growth and propelling the business back to profit during his first year in charge as Managing Director. Prior to this, he was Operations Director at SRW Engineering Services, Skanska's specialist M&E contractor with a revenue of over £250m and was responsible for all aspects of commercial and operational delivery.