The cost of not following legislation; £1.4m
Posted on 19th October 2018
Tags: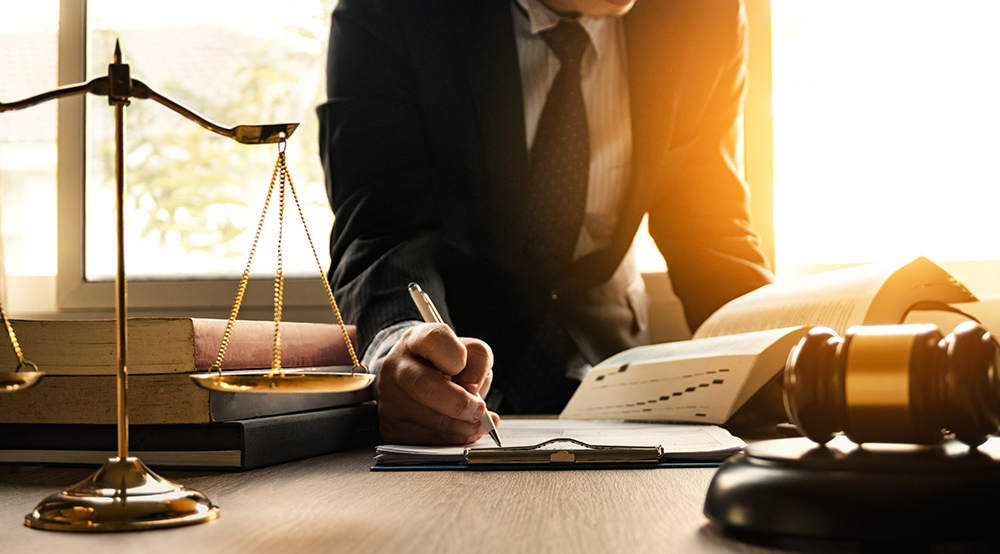 For decades the importance of dealing with energy and energy management has not been at the forefront for most businesses. Much of this is because businesses believed energy was a fixed cost and lacked an understanding of how, when and what to do to manage their energy properly and sometimes even why proper energy management is important.
Today, we can see worldwide that this is changing. Both businesses and countries are seeing the importance of tackling their energy profile and improving their impact on the environment and society as a whole.
Focusing more narrowly on the UK the energy legislation landscape has only kicked off in the last 20 years and created some progressive schemes.
The majority of these schemes are managed by the Environment Agency (EA), a non-departmental public body (NDPB). The schemes it enforces are a small part of its overall responsibilities as an NDPD but the penalties it imposes within these schemes can be hard-hitting to businesses who fail to comply.
To take an example, the Energy Saving Opportunity Scheme (ESOS), which came into force in 2014 and is currently in Phase 2, is one of the pieces of legislation enforced by the EA and has been the subject of much scrutiny.
ESOS in a nutshell
ESOS applies to any UK organisation (participant) that:
Has 250 or more staff.
Has less than 250 staff but has an annual turnover exceeding €50m and a balance sheet exceeding €43m.
Is part of a corporate group which includes a large undertaking (as defined by (1) or (2), above).
ESOS requires participants to review their energy consumption within three (3) specific areas: Industrial Processes, Transport and Buildings.
Then participants must measure all their energy use for a continuous twelve-month period, undertake audits covering all their main areas of energy consumption and must report their compliance to the Environment Agency by the compliance date of that phase.
The weak link in the ESOS process is that organisations do not have to act on their findings, they just have to report them to the EA by the compliance date(s).
| Compliance (Phase) Period | Qualification Date | Compliance Period | Compliance Date |
| --- | --- | --- | --- |
| 1 | 31st December 2014 | From 17th July 2014* to 5th December 2015 | 5th December 2015 |
| 2 | 31st December 2018 | From 6th December 2015 to 5th December 2019 | 5th December 2019 |
| 3 | 31st December 2022 | From 6th December 2019 to 5th December 2023 | 5th December 2023 |
| 4 | 31st December 2026 | From 6th December 2023 to 5th December 2027 | 5th December 2027 |
At its launch in 2014, participants only had one year to comply with Phase 1 and the fines outlined in the scheme for not complying are firm. The fines range from £5,000 to £50,000+, depending on which ESOS regulations an organisation fails to comply with. A company can also receive several fines stacked on top of each other.
It should be noted that there were many rumblings in and out of the industry on whether the EA would follow through with the fines. Many believed they would not, simply because there has been a lacklustre approach to them in the past.
Phase 1 of ESOS finished and many organisations had not met the requirements. Again, this falls back to the lack of understanding of what, how, when and why and this led to the EA issuing notices of failure to comply in 2016/17. This gave the majority of these businesses the push they needed to jump into gear and found ESOS Lead Assessors to help them meet their targets.
On October 11th 2018, the Environment Agency released their ESOS newsletter with a link to the full Phase 1 compliance list and its Phase 1 civil penalties. This document outlined the civil penalties for ESOS, the Carbon Reduction Commitment (CRC), EU ETS, EU ETS Aviation and Climate Change Agreements (CCAs).
| Scheme | Total Civil Penalties (£) |
| --- | --- |
| EU ETS | £776,025.99 |
| EU ETS Aviation | £377,190.24 |
| ESOS | £157,770 |
| CRC | £116,200 |
| CCA | £565 |
| Total | £1,427,751.23 |
The fines come in at over £1.4 million. ESOS civil penalties stand at £157,770.
So where do we currently stand?
ESOS Phase 2 has begun, and the compliance date of 5th December 2019 is just a little over a year away. We advise anyone participating in Phase 2 that has not already started gathering the relevant data and arranging audits to do so as soon as possible.
It is also advised that any organisations required to participate in any of the above schemes seek expert industry advice on how to go about doing this.
The energy management and legislation landscape is becoming more mainstream every year. It is starting to play an important role in the day-to-day and financial running of organisations.
There is no reason not to place energy management into your business as usual and create long-term strategies to tackle this.
Note: CRC has been abolished and ends in 2019. CCL rates are set to increase significantly to offset this. This will result in an average increase in CCL costs, per site, for 2019/20 of 56% more than 17/18.
https://www.2ea.co.uk/Climate-Change-Levy-White-Paper—An-Analysis-of-2017_18-vs-2019_20-CCL-Rates
---
2EA® are registered Low Carbon Energy Assessors, Consultants and ESOS Lead Assessors, offering both energy management and reduction services ranging from CCL/CHPQA Management to Energy Saving Opportunity Scheme (ESOS) and Carbon Reduction Commitment (CRC) consultancy.
For more information, please contact us either by email to info@2ea.co.uk or by calling 01293 521 350.