The Race to Fossil-Free Energy
Posted on 30th October 2015
Tags: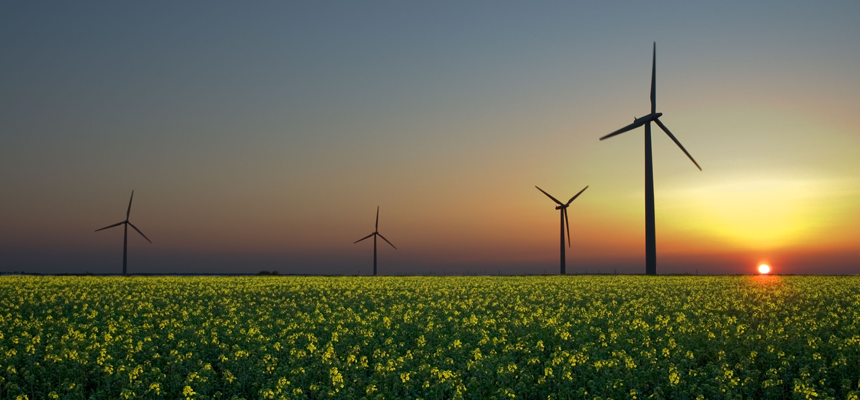 With recent advances in low-carbon technology, there are a number of countries leading the race to replace fossil fuels with renewable-source energy.
The prime competitors in this all-important race making good headway to becoming carbon-neutral are:
Albania
Albania have a desire to reduce their dependence on imported fossil fuels and develop secure supplies of energy, and therefore, have great potential for becoming one of the first countries to generate 100% of their energy from renewable sources.
A law was passed in 2013 that sets a nationally binding target for renewables to account for 38% of their total energy by 2020. Priority grid access for renewable energy projects, streamlined licensing procedures, preferential feed-in-tariffs and the ability to sign sale and purchase agreements for renewable energy for up to 15 years have all paved the way for Albania to reach their renewable energy targets.
India
Currently more than 20% of India's population are without access to electricity, therefore the Indian Government have promised to provide all households in India with a constant supply of power by 2019. On top of this, the Make in India Campaign is calling for an expansion of manufacturing capabilities which will also depend on the availability of electricity.
To achieve these ambitious goals India must rely on decentralised solutions provided by renewable energy sources.
India are predicted to be on track to reach their ambitious targets of producing 175GW of renewable energy by 2022, however, their goal is dependant on a change in government policies that advance the fast developing business of renewables.
China
While currently only producing 11% of their total consumed energy from non-fossil fuel sources, China plan to increase this to 20% by the year 2030. On top of this target they also plan to cap their coal consumption at 4.2bn tons by 2020.
China is currently the world's largest producer and user of renewable energy technologies and is reported to be well on track to meet their targets. In less than ten years of development they have emerged as the world's renewable superpower and plan to achieve 60% of their total energy from renewable sources by 2050, an achievement that is considered to be easily attainable.
Afghanistan
Building and maintaining a coal or gas powered large-scale electricity grid is not a viable option given the divided nature of both the country and its parliament. Developments such as these require strong governance and local authority, both of which are seemingly lacking. Therefore, power generation owned and regulated by local people seems the most logical.
On top of this, Afghanistan has a profusion of renewable energy sources that can easily be harvested by small scale solutions. The country's high levels of sunshine, potential of strong and consistent winds and many rivers, whose current can be harvested by small-scale hydro plants, all provide plenty of opportunities to sustainably provide energy for many of its villages.
There are already a number of projects underway and over 11,000 homes, schools, local businesses and hospitals are already benefiting from power provided by a combination of solar and hydro plants.
Costa Rica
In the race to replace all energy with that from renewable sources, Costa Rica are currently in pole position. Reports say that they are already generating 98% of their power from renewable resources such as hydro, wind and geothermal.
Costa Rica have plans to have a fossil-free energy system by the end of 2015 and have already achieved 100% renewable power for 94 consecutive days. All that remains to be done towards achieving their goal of providing 100% renewable energy for the whole year is to replace diesel generators that are currently used as a backup energy source with renewable energy resources.