Africa's First ISO 50001 Certification Achieved by Standard Bank
Posted on 20th May 2016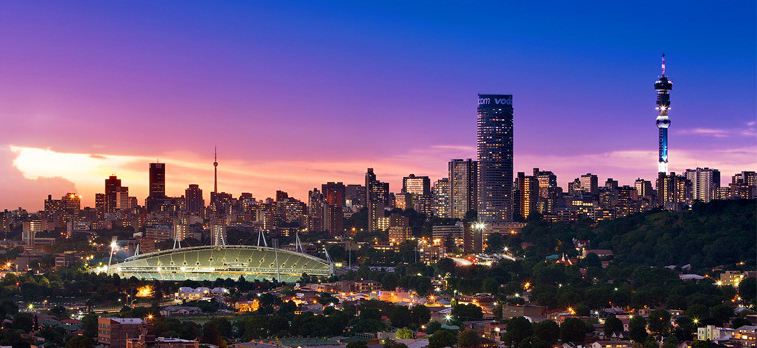 Standard Bank, one of the largest financial services groups in South Africa has recently announced that its Global Leadership Center (GLC), based in Johannesburg, has become the first ISO 50001 certified commercial facility in Africa.
About Standard Bank
Standard Bank was formed in 1862. They are the leading integrated financial services group on the African continent, with an on the ground presence in twenty sub-Saharan countries, and a strategic partnership with the Industrial and Commercial Bank of China (ICBC).
The GLC's primary function is a hotel and training facility which hosts courses and conferences for Standard Bank staff and guest delegates from South Africa and internationally.
Despite commercial facilities generally not being as energy intensive as the more usual industrial facilities that become ISO 50001 certified, the cumulative number of properties contributes to a large demand for energy.
What was achieved?
In achieving ISO 50001 status the GLC reduced their annual electricity consumption by changing their boiler and air conditioning set points and switching off unnecessary equipment. They were able to cut emissions and energy uses in key areas such as heating and lighting bills, which has allowed them to gain them a 7.3% reduction on in their energy consumption without any capital expenditure.
What next?
The transition among the international community towards becoming more energy efficient has encouraged the South African company to start ensuring that its commercial property portfolio meets the ISO standards and protocols.
A company statement issued by Standard Bank stated that Africa is behind in the adoption of energy management systems certified under ISO 50001. Standard Bank hopes that its decision to "take the extra step" to apply for ISO 50001 certification and apply the knowledge learned to implement Energy Management Systems at its other commercial properties could play a valuable role in moving Africa towards energy efficiency on the whole.
---
For organisations looking to become ISO 50001 certified, 2EA® can ensure your EnMS meets the standard requirements and arrange an accredited body to provide an assessment. Our auditors are BSI trained and can help implement your Energy Management System (EnMS) as a whole system, tailored to your organisation's needs, with achievable targets set and regular reviews.
For further information please visit our ISO 50001 service page or contact us via email to info@2ea.co.uk or telephone on 01293 521 350.