Forth Ports Achieves ISO 50001 Status
Posted on 21st March 2016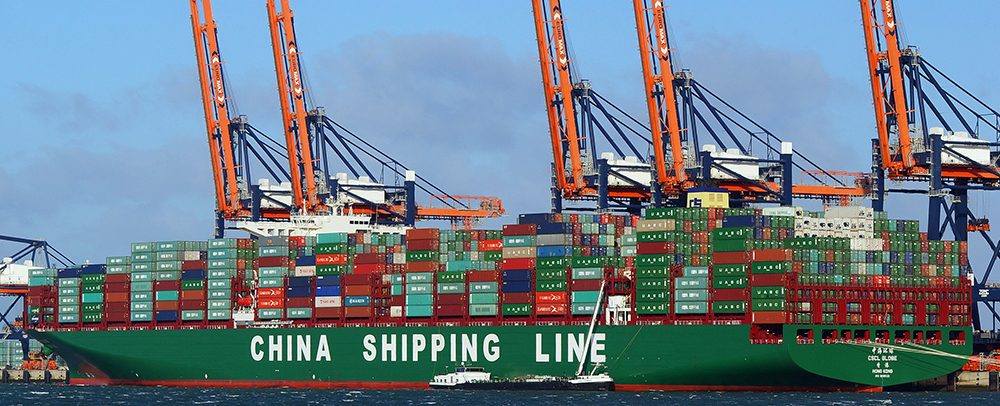 Forth Ports Limited is one of the United Kingdom's largest port operators. Based in Edinburgh, Scotland, Forth Ports operates five ports on the Firth of Forth and two ports elsewhere.
Forth Ports is committed to its sustainability and reducing its environmental impact and was named Green Company of the Year at the Edinburgh Chamber of Commerce Business Excellence Awards in 2013.
In its everyday operation Forth Ports helps the UK economy reduce its carbon footprint by shipping vast amounts of goods in the most environmentally efficient way and annually saves 10 times more CO2 than they consume across their ports. In an attempt to further reduce carbon impact for their customers they also seek to develop supply chain routes that use the port's facilities as much as possible.
ISO 50001 Status
Forth Ports recently took their sustainability and environmental commitment across all of its operations one step further by becoming the first port operator to achieve the ISO 50001 standard in Energy Management, showing that they have established systems and processes necessary to improve energy performance, including energy efficiency use and consumption.
About ISO 50001
ISO 50001 is an internationally recognised standard for Energy Management. It provides a framework of requirements for organisations to develop an Energy Management System (EnMS) to develop a more efficient use of energy, better understand energy use and continually improve energy management – ultimately helping them to reduce their environmental impact and meet emissions reduction targets.
ISO 50001 certification can benefit organisations by showing customers and stakeholders that an organisation is committed to minimising environmental impact. It promotes best practices and benchmarks performance for continual improvements and identifies and aids implementation of energy saving opportunities. On top of this, ISO 50001 can help an organisation to reduce operating costs, improve energy efficiency, reduce its carbon footprint and meet legal requirements. ISO 50001 certification can also contribute to an organisation's ESOS compliance.
---
For organisations looking to become ISO 50001 certified, 2EA® can ensure your EnMS meets the standard requirements and arrange an accredited body to provide an assessment. Our auditors are BSI trained and can help implement your Energy Management System (EnMS) as a whole system, tailored to your organisation's needs, with achievable targets set and regular reviews.
For further information please visit our ISO 50001 service page or contact us via email to info@2ea.co.uk or telephone on 01293 521 350.