ISO 50001 is Set to Update for 2018
Posted on 17th November 2017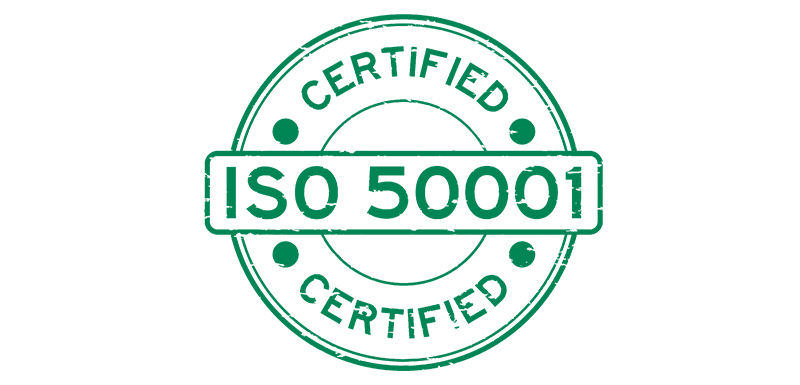 ISO 50001 is a global standard for Energy Management. It is known as the standard practice framework for managing energy performance and addressing energy costs, while helping companies reduce their environmental impact to meet emission reduction targets.
The ISO 50001 standard address four key areas:
Energy use and consumption.
Measurement, documentation and reporting of energy use and consumption.
Design and procurement practices for energy-using equipment, systems and processes.
Development of an energy management plan and other factors affecting energy performance that can be monitored and influenced by the organisation.
Earlier this year, a revision of the ISO 50001 standard took place at the Clean Energy Ministerial (CEM8) and it was given a major boost, with plans to revamp it by the end of next year.
Clean Energy Ministerial (CEM8)
This year, the eighth Clean Energy Ministerial (CEM8) took place in Beijing, China where technical experts, private-sector leaders, high-level decision makers and energy ministers gathered to discuss how to improve efficiency, scale renewables and cooperate on clean energy initiatives. As well as this, developers responsible for the standard also attended the event to join in on the discussions.
At this discussion, a range of activities such as forums, events and workshops, including one international workshop, took place. This workshop was dedicated to improving green consumptions around the world and to discuss what benefits the ISO 50001 holds.
The Outcome
One of the main outcomes of this years event was determining what revisions need to be made on the current ISO 50001 standard, which is now being updated after six years of success. This update will ensure that the standard remains an effective, useful tool for different business types and organisations across the globe.
Updating the Standard
An adequate amount of progress and consensus has already been made to start the revision of the standard. As a result, the ISO 50001 standard has now been moved to a draft International Standard, ready for revisions and improvements to be made. Ideally, it will not take long to make these revisions and the publication of the new edition of ISO 50001 will take place at the end of 2018.
The Main Change
The main change to take place in the 2018 version of the framework will be the incorporation of the High-Level Structure which offers improved compatibility with other management systems standards. However, there will also be other improvements within next year's version in order to make sure that the key concepts related to energy performance are clear for small and mid-size businesses.
---
Source: iso.org
2EA® are registered Low Carbon Energy Assessors, Consultants and ESOS Lead Assessors, offering both energy management and reduction services ranging from ISO 50001 to CCL/CHPQA Management, Energy Saving Opportunity Scheme (ESOS) and Carbon Reduction Commitment (CRC) consultancy.
For more information, please contact us either by email to info@2ea.co.uk or by calling 01293 521 350.