Anti-Pollution Squads
Posted on 15th June 2016
Tags:

With the high levels of air pollution in London, the Mayor has introduced Anti-Pollution Squads to help combat the cities air pollution levels and reduce the risk of breaching EU safety limits on Nitrogen Dioxide.
Air pollution is the presence of poisonous substances within the air. Not only is air pollution damaging our environment, it is damaging the health of humanity and other living organisms. Air pollution comes in many forms, with the main cause being motor vehicles. Motor vehicles including motorbikes and cars particulate matter and emit pollutants such as nitrogen dioxide, sulphur dioxide and carbon monoxide.
Studies have shown that nearly 9,500 people within London die prematurely as a result of air pollution each year. These pollutants and toxins are also contributing factors and causes of many illnesses such as cancer, chronic bronchitis, heart disease and asthma. The government have now also stated that air pollution is a major contributing factor of strokes.
What is an Anti-Pollution Squad?
With this being recognised London have now started an 'Anti-Pollution Squad' which is made up local residents, council quality wardens and volunteers. This anti-pollution squad targets drivers situated within London to encourage them to turn off their engines when parked. Businesses and other organisations are also encouraged to reduce the amount of vehicle deliveries, encourage staff to walk, run or cycle to work and to use lower-emission taxis.
Goals
This social action project is funded by the Mayor of London's Air Quality Fund, issuing the squads £127,000 over a three year period with more than £100,000 in match funding from town halls. The main goal within the anti pollution squad is to yes, help save the environment and reduce the rates of air pollution, but it has also been put into place to encourage a behavioural change within drivers. The aim is to ensure drivers become accustomed to switching off their engine and to spread the word themselves.
How does the Anti-Pollution Squad work?
The Anti-pollution squad is set to be extending across the capital and is targeting air polluters throughout Westminster, Chelsea, Lambeth, Camden, Kingston and other areas of the City. The clean air squads will be situated on particular days in a range of areas such as; hospitals, on roads known for engine idling, outside of schools and within local residential areas.
When asked to switch off their engine many people willingly do so once explained the reasons behind it. However, this is not always the case as there have been reports of some motorists becoming abusive. As a result, Westminster have now enforced a number of traffic wardens to place a £20 charge on anyone who does not comply to switching off their engine.
It has been said that vehicles parked with their engines running are an unnecessary source of air pollution that can be avoided. Making such a minor change will have a knock-on effect to the environment which will ultimately result in less toxins polluting our air. The rates of particular illnesses and loss of natural habitats may also decline if the levels of air pollution within the environment decrease.
With this anti-pollution scheme travelling all over the capital we can only hope it is implemented throughout other cities within the UK. Especially within Birmingham and Leeds who, along with London, have been in breach of EU safety limits on Nitrogen Dioxide for the past five years.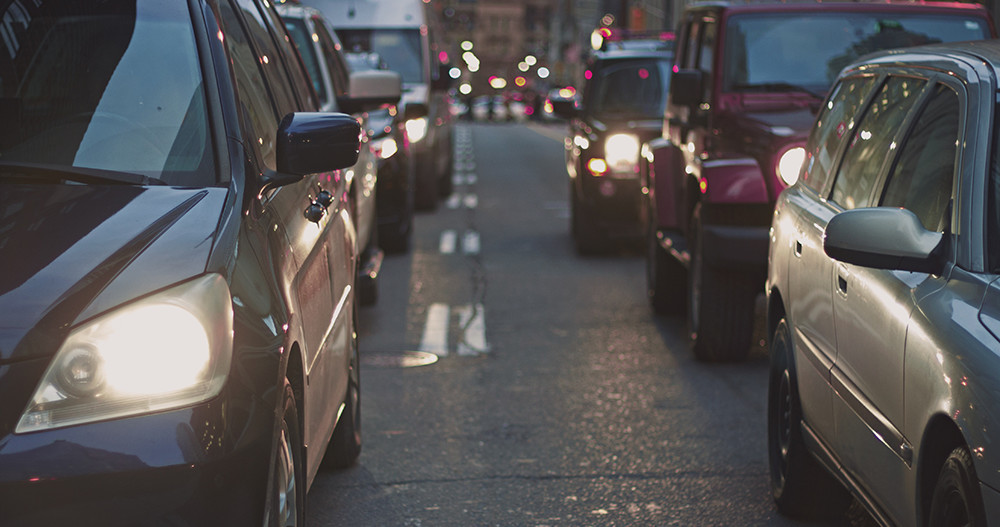 ---
2EA® are registered Low Carbon Energy Assessors, Consultants and ESOS Lead Assessors, offering both energy management and reduction services ranging from CCL/CHPQA Management to Energy Saving Opportunity Scheme (ESOS) and Carbon Reduction Commitment (CRC) consultancy. For more information please contact us either by email to info@2ea.co.uk or by calling 01293 521 350.